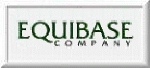 United States Pari-Mutuel Wagering and Purses Up for First Nine Months of 2002
The National Thoroughbred Racing Association (NTRA) and Equibase Company LLC recently unveiled a new, quarterly industry report from Equibase, "Thoroughbred Racing Economic Indicators," that covers total wagering in the United States and Canada on U.S. races, purses and race days with prior-year comparisons. According to the report, through the first three-quarters of 2002, wagering on U.S. Thoroughbred racing increased 4.17%, to $11,599,370,156, over the comparable period ended September 30, 2001; total Thoroughbred purses increased 1.11% to $808,921,460. Total racing days for the period increased slightly, from 5,073 to 5,082.
"The wagering numbers compare favorably with last year's and are consistent with other recent signs of progress for the sport and industry, including the growth of account wagering in California, successful race meetings at most tracks, a surge of interest in the spring and summer due to the exciting VISA Triple Crown as well as increases in television ratings," commented NTRA Commissioner Tim Smith. "Purse increases sometimes lag behind wagering growth," Smith added. "We hope that number is closer to the total wagering growth figure by the end of the year."
"As the Thoroughbred industry's official database for racing information, we are pleased to work with the NTRA to produce and distribute this report on a regular and timely basis," said John C. Ertmann, president and COO of Equibase Company.
"This new report from Equibase will help us monitor our industry's bellwether statistics and augments our research in the areas of fan interest, television ratings and consumer attitudes toward racing," said Keith Chamblin, NTRA senior vice president – marketing and industry relations. "We look forward to receiving this information from Equibase on a regular basis and will analyze the numbers and share them with the industry as they become available."
Thoroughbred Racing Economic Indicators (Through Quarter Ended September 30)
| | | | |
| --- | --- | --- | --- |
| Indicator | 2002 | 2001 | % Change |
| Wagering | $11,599,370 | $11,134,588 | +4.17 |
| Purses | $808,921,460 | $800,019,747 | +1.11 |
| Race Days | 5,082 | 5,073 | -- |
The five-year average annual increase in wagering on U.S. Thoroughbred racing is 3.2 percent. Total pari-mutuel wagering has increased annually since 1994.
Equibase Company is a partnership between The Jockey Club and the Thoroughbred Racing Associations of North America (TRA) and serves as the Thoroughbred industry's Official database for racing information and statistics. Through its Web site, equibase.com, the Company offers an ever-increasing menu of racing information, statistics and handicapping products for everyone from the casual fan to the most experienced handicapper.