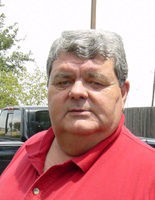 Texas Racehorse Conference on March 9 To Feature Impressive List of Speakers
The Texas Horsemen's Partnership (THP), in conjunction with Sam Houston Race Park and the Texas Cooperative Extension, will host an educational Texas Racehorse Conference at Sam Houston Race Park on Saturday, March 9. Attendees will have the opportunity to interact closely with to an impressive list of Texas horse racing industry leaders and experts in a round table format.
Some of the speakers and topics will include, in alphabetical order:
Mike Burleson, Deputy Director of Racing, Texas Racing Commission - The Stewards: their functions, filing an objection and complaints, the allocation of race dates and why
Paula Flowerday, Executive Secretary Texas Racing Commission - The Role and Function of the Racing Commission
Dr. Frakes, DVM, Texas Racing Commission - Race Track Veterinarians, The Test Barn and What Comprises a Vet Scratch
Dr. Pete Gibbs, Professor and Extension Horse Specialist, Texas A&M University - How not to Feed a Racehorse
Dr. Tommy Hays, DVM - Scoping and Throat Evaluation and Corrective Surgeries
David Hooper, Executive Director, Texas Thoroughbred Association - NTRA Great State Challenge, the new Breed Back Rule, The Texas Stallion Series
Dr.Doug Householder, The Groom Elite Program and What It Means to You
Sammy Jackson, Director of Pari-Mutuel and Auditing, Texas Racing Commission - When you place a bet, what happens to the money and how is it paid out
Eric Johnston, Racing Secretary, Sam Houston Race Park - What Every Racing Secretary Would Like Every Owner to Know
Dr. C. Reid McLellan, Racing Education Manager, Sam Houston Race Park - Finding Secretariat in Racing's Haystack of Claimers (Acquiring racehorses for fun and profit through the claiming ranks)
Dr. Gary Potter, Professor Equine Science, Texas A&M University - Skeletal Development in the Race Horse
Marsha Rountree, Texas Horsemen's Partnership - Texas Horsemen's Bookkeeper Issues
Dr. Brett Scott, Assistant Professor, Extension Horse Specialist, Texas A&M University - The Relationship of Body Condition to the Onset of Fatigue and Thermal Regulation in Training and Racing
There will be an afternoon session including:
The Link Equine Research and the latest technologies and research developments at Texas A&M University - to be presented by Dr. Ron Martens, DVM, Texas A&M University
Several Live horse demonstrations - "Evaluating the Racehorse Conditioning and Performance Response to Exercise Using a Heart Rate Monitor"
Throat and upper airway scoping
You won't want to miss this opportunity to learn from and interact with many of the leaders of the Texas horse racing industry.
The registration fee is $60, and the deadline is February 22, 2002. Registration includes breakfast, lunch, and a reserved counter seat for an evening at the races.
Registration information and forms will be available in will be mailed to all THP members in the near future.