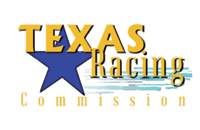 Texas Racing Commission Grants 2012 Live Race Dates for Texas Racetracks, Amends Retama's 2011 Dates
(Austin, Texas - September 21, 2011) - At its September 21 meeting, the Texas Racing Commission granted the 2012 race dates for Texas racetracks, as well as dates for the first eight months of 2013. It also approved a request by Retama Park to amend that track's dates for the Thoroughbred meet that is currently underway.
2012 Dates
Lone Star Park will hold a 53-day Thoroughbred meet from April 12 through July 8, 2012. The track's 26-day American Quarter Horse meet will be conducted from September 14 through November 10, 2012.
Retama Park will hold a 20-day Quarter Horse meet from June 8 through August 11, 2012. The track's 26-day Thoroughbred meet will run from October 5 through December 29, 2012.
Sam Houston Race Park will host a 31-day Thoroughbred meet from January 20 through March 12, 2012. The track's 27-day Quarter Horse meet will run from March 22 through May 19, 2012.
Sam Houston's 2012 Thoroughbred meet will feature 15 stakes races totaling more than $1.1 million in purses over the course of the 31 days of live racing. The stakes program will once again be highlighted by the $200,000 John B. Connally Turf Cup (Gr. IIIT), the track's signature event, on January 28, 2012.
The 2012 Thoroughbred stakes schedule will begin with an exciting change to Texas Champions Day on opening weekend, and for the first time ever the traditional one-day event will be extended over two days starting on Friday, January 20 and continuing on Saturday, January 21. Texas Champions Weekend will feature over $400,000 in total purses beginning Friday, a day highlighted for fillies and mares carrying over to Saturday, a day that will feature open races for Texas-breds.
"Texas Champions Weekend is a weekend for us to celebrate Texas Thoroughbred horses, trainers, breeders and owners," said Andrea Young, President of Sam Houston Race Park. "We have taken what is historically one of our most significant days in racing and expanded it across two premier racing nights. We appreciate the Texas Thoroughbred Association for helping us make it happen, and we look forward to offering some of the best live racing in the country on opening weekend at Sam Houston Race Park."
The Gillespie County Fair Association will again hold its annual eight-day mixed meet on weekends in July and August. The track will conduct live racing in 2012 on July 7, 8, 21, and 22 and August 11, 12, 25, and 26.
Also still on the calendar are dates previously granted to three facilities that have licenses but have not yet been built – Laredo Race Park, Longhorn Downs, and Valle de los Tesoros. Laredo Race Park is scheduled to conduct an eight-day mixed meet on August 3, 4, 10, 11, 17, 18, 24, and 25, 2012. Longhorn Downs is scheduled for an 18-day mixed meet from July 20 through August 26, 2012. Finally, Valle de los Tesoros is slated to conduct a six-day Quarter Horse meet on August 17, 18, 19, 24, 25, and 26, 2012.
In all, the 223 granted dates consist of 110 days of live Thoroughbred racing, 79 days of live Quarter Horse racing, and 34 days of mixed meet racing. These totals are down slightly from 2011, during which there will be a total of 231 days of live racing (114 Thoroughbred, 66 Quarter Horse, and 51 mixed).
Retama's 2011 Thoroughbred Dates Amended
The Commission granted a request from Retama Park to add six nights of live racing to its current 2011 Thoroughbred meeting while dropping four previously slated Thursday nights of racing, for a net gain to horsemen of two additional racing cards. The three additional weekends extend the current meet through Breeders' Cup Day, November 5.
According to Retama Park CEO Bryan Brown, "This makes economic sense for the track, and it provides our horsemen more racing opportunities. It also gives horsemen a place to train following the closing of our 2011 live meet and Sam Houston opening in January."
2013 Dates
The Texas Racing Commission granted the following dates requests for the first eight months of 2013:
A Lone Star Park 53-day Thoroughbred meet from April 11 - July 7, 2013.
A Sam Houston Race Park 30-day Thoroughbred meet from January 18 - March 10, 2013.
An eight-day Gillespie County Fair Association mixed meet on July 6, 7, 20, and 21 and August 10, 11, 24, and 25 of 2013.
A Valle de los Tesoros six-day Quarter Horse meet on August 16, 17, 18, 24, 24, and 25, 2013.