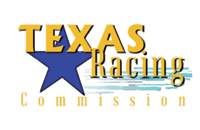 Texas Racing Commission Releases Updates to Medication Guidelines
(Austin, Texas - Wednesday, August 11, 2021) - Today the Texas Racing Commission released updates to its medication guidelines. The updates included changes to the list of Permissible Levels of Therapeutic Medications and Naturally Occurring Substances and to the Equine Medication Classification List. The changes will go into effect on September 1, 2021.
To view the memo with the updated guidelines, click here.