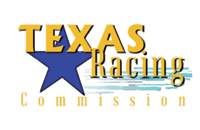 Online System for Submitting Racing Commmission Applications Will Be Down for Maintenance and Upgrades Beginning August 1
Beginning August 1, 2009, the Texas Racing Commission's online licensing application program on TexasOnline will be down for maintenance and programming changes. The Commission anticipates the enhanced system will be online by Monday, August 24, 2009.
Applicants for owner and trainer licenses may apply for a new license or renew a license at one of the racetracks or by faxing, emailing or mailing an application to the Austin office. During this short down time, other applicants eligible to apply on TexasOnline, such as association staff and vendor employees, must apply in person at a Commission licensing office. Applicants may call the Austin Commission office at 512-833-6699 or go to the Racing Commission's website at www.txrc.state.tx.us for more information.
The TexasOnline Services system is a State of Texas one-stop-shop for citizens accessing a wide-range of services including registrations, licenses, renewals, permits, tax and utility payments and address changes.