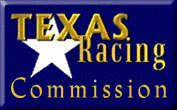 Beginning August 1, the TRC Will Only Renew Licenses of People in Default on a Student Loan with TGSLC With Proof of Current Repayment Agreement
State law prohibits state agencies from renewing a license if the licensee is in default on a student loan from the Texas Guaranteed Student Loan Corporation (TGSLC). Thus, as of August 1, 2006, if you are in default with TGSLC, you must provide the Texas Racing Commission a certificate from the TGSLC certifying that you have entered into a repayment agreement before the Texas Racing Commission can renew your license.
For more information regarding your TGSLC loan, call TGSLC Collections at 1-800-222-6297.