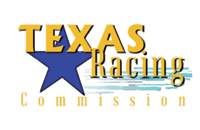 Texas Racing Commission Grants Delta Training Center Permission to Give Official Works
The Texas Racing Commission (TxRC) recently approved the Delta Training Center in Edcouch, Texas to provide official workouts. As a result, works officially began on Tuesday, February 24, 2009. Works will be offered on Tuesdays, Wednesdays and Thursdays from 8:00 a.m. until 5:00 p.m.
On Tuesday, February 24, over 50 head of horses obtained official works.
Owned by Manuel "Bebe" Gonzalez, Jr., the Delta Training Center is located at Highway 1015 N Mile 19, Edcouch, Texas 78538.
For more training facility information at this time please, contact Eloy Gonzalez at (956) 342-5144.