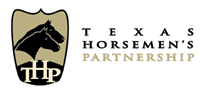 Attention Horsemen: The 82nd Texas Legislative Session begins on January 11th
(Austin, Texas - January 6, 2011) - The 82nd session of the Texas Legislature will begin next Tuesday, January 11, 2011 All Texas horsemen and women know how critical it is to have meaningful legislation to help our struggling industry passed during the 2011 session, and many of you are wondering what you can do to help in those efforts. Your first chance to help is right now before the session starts.

Most, if not all, legislators will be in their respective districts from January 5 until they return to Austin for the start of the session. The Texas Horsemen's Partnership strongly encourages you to schedule a face-to-face meeting with your Senator and Representative, either individually or in the company of fellow Texas horsemen. If you cannot set up a personal meeting, you are strongly encouraged to call your Senator and Representative at their local district office and try to have direct dialog with them by phone. Contacts count in every legislative office whether in person, by phone, by mail or by email.
Tell your Senator and Representative your personal story of how you have been affected by the decline in racing opportunities, the loss of breeding stock to neighboring states, and the negative effect they have had on businesses that help to sustain the industry through the sales of feed, equipment, supplies and van and veterinary services.
Be sure your Senator and Representative know that:
Texas has a rich horse heritage involving racing, showing and eventing
A vibrant, healthy Texas horse industry fosters huge positive agricultural economic impact that translates into more jobs, increased needs for goods and services, and higher real estate values
The Texas racing and breeding industry should not only be competitive with the racing and breeding industries in our neighbor states, but should be the leader
The Texas racing and breeding industry can be No. 1 in the Southwest with the same tools that have helped elevate racing and breeding programs in Louisiana, Arkansas, Oklahoma and New Mexico.
If you need contact information for your Senator or Representative, you can obtain it by clicking on this link http://www.fyi.legis.state.tx.us/.
Additionally, the Dallas Business Journal has an interesting survey out which asks whether Texas should legalize gambling. We encourage to you to votie and seeing how others are thinking on the issue. To voce, click this link - http://www.bizjournals.com/dallas/poll/poll/42371.

To receive important communications regarding the 2011 legislative session, be sure to sign up for the THP's email list at http://www.texashorsemen.com/newletter_signup.asp and sign up to receive updates from Texas H.O.R.S.E at http://texashorseweb.com/?page_id=339.