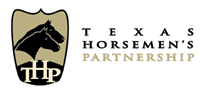 Urgent Action Alert: Horsemen Please Write Texas Racing Commission in Opposition to New Racetrack License Fee Schedule
(Austin, Texas - Wednesday, October 25, 2017) - The Texas Racing Commission convened its Ad Hoc Finance Committee on October 24th. Despite over two hours of discussion and objections by the horsemen, Texas Racing Commission Chairman John Steen told the group that the best way forward was to proceed with the rule amendment to Section 309.8, raising track license fees and cutting race days.

The 2018 Proposed Race Day Calendar is:
Sam Houston Race Park - 32 Thoroughbred days, 20 Quarter Horse days
Lone Star Park - 44 Thoroughbred days, 16 Quarter Horse days
Retama Park - 12.5 Thoroughbred days, 12.5 Quarter Horse days in a mixed format
Gillespie County Fair Association - 8 days in a mixed format

This is a reduction of 14.5 days for Thoroughbreds and a reduction of 29 days for Quarter Horses from the 2017 calendar.

On November 8th, the Commission will vote on the proposed rule amendment and race dates for 2018 will be allocated.

Be aware that the preamble to the proposed rule amendment states, in part: "This amendment will have no adverse economic affect on small or micro-businesses". It also states: "There are no negative impacts upon employment conditions in this state as a result of the proposed amendment."

So far, the Texas Racing Commission has only received 75 letters in opposition to the proposed rule amendment. It is IMPERATIVE that the commission received as many letters as possible in opposition to the proposed rule.

DEADLINE FOR RECEIPT OF LETTERS IS NOVEMBER 6TH, so please send a letter today to be sure it is received and counted.

All letters should be sent as soon as possible to:

Via email:
info@txrc.texas.gov


Via traditional mail to:
Jean Cook
Texas Racing Commission
P.O. Box 12080
Austin, TX 78711

Via fax to:
(512) 833-6907

Click on the link below for a sample letter you can use:
Sample Letter

To read the funding proposal that was approved on September 20, click on the link below:

Texas Racing Commission Funding Proposal - 9/5/17

THE TEXAS HORSEMEN'S PARTNERSHIP IS FIGHTING FOR OUR INDUSTRY, BUT WITHOUT YOUR HELP, WE CANNOT BE EFFECTIVE.

Please contact the THP office at (512) 467-9799 with any questions.