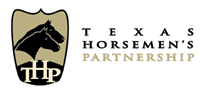 Attention Horsemen: Horsemen's Accounts Moving to "Positive Pay"

(Austin, Texas - March 24, 2016) - Due to a recent incident with check fraud, more stringent security measures must be taken with regard to all of our check writing policies.  Please be assured that these new measures and policies are due to banking regulations. We will be moving to a "positive pay" situation for all checks written. Most likely, you will not see a difference in the way checks from your horsemen's account are handled, but there might be occasions or situations that will need to be addressed.

Until we get fully operational with "positive pay," which could take about a week, you might not be able to cash a check at a bank on Saturday morning or after 5:00 p.m. during the business week.

During this transitional period, your bank may inform you that there will be a seven (7) day hold on any checks that you deposit. If this situation occurs, please call our office at (512) 467-9799, and we will be able to remedy that situation for you.

We apologize for this inconvenience, but in today's world of fraud and identity theft, we have been targeted and must comply with our bank's requirements in order to protect our bank accounts.