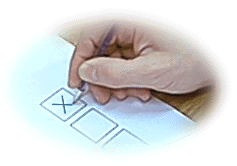 Nominating Period for THBPA 2017 Board of Directors Election Underway
(Austin, Texas - Monday, October 24, 2016) -The Texas Horsemen's Benevolent & Protective Association (THBPA), the Quarter Horse representative partner in the Texas Horsemen's Partnership, LLP (THP), announces that the nominating period for the 2016 election for the THBPA Board of Directors is underway.
On Saturday, October 22, a nomination meeting was held at Lone Star Park for the purpose of submitting names for consideration to be placed on the ballot in the upcoming election. For a period of 15 days following the adjournment of the nominating meeting, any eligible owner's or trainer's name may be submitted for consideration if it is accompanied by the signatures of 15 currently licensed owners or trainers of Quarter Horses that have started a horse in Texas in the previous 12 months. Please include the Texas Racing Commission license number along with the signatures and submit the document to the THP by Sunday, November 6.
We would be happy to answer any questions regarding the process or requirements at (512) 467-9799.