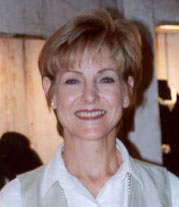 Nobles, Carden and Windham Elected to HBPA Board
Connie Nobles, current president of the Texas Horsemen's Benevolent and Protective Association (THBPA) and chairperson of the Texas Horsemen's Partnership (THP), and K.C. Carden have been re-elected to the THBPA Board of Directors for another three-year term. TQHA and AQHA past president Jerry Windham was also elected to the Board of Directors for the THBPA. The board is expected to meet in a couple of weeks to install the new directors and elect officers for the coming year.
The new Board of Directors will be comprised of the following individuals:
Ted Abrams, Houston, Texas
Brad Bolen, San Angelo, Texas
K. C. Carden, Elgin, Texas
Dr. Tommy Hays, Elgin, Texas
Jim Helzer, Vice President, Arlington, Texas
Darrell L. Hooper, Carrollton, Texas
Connie Nobles, President, Houston, Texas
Tiffany Tobias, Athens, Texas
Jerry Windham, College Station, Texas
"I am honored to be re-elected by the horsemen, and I look forward to working with the new board," stated Nobles. She continued, "2001 was a challenging year for our industry, but I expect good things for Texas horse racing next year."