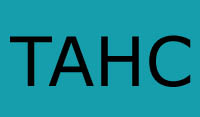 Texas Agencies, Associations Address Hurricane Rita's Animal Issues
As Hurricane Rita passes through Texas, agricultural-related agencies and associations have teamed up in support of the Governor's Division of Emergency Management to address animal and livestock rescue, and recovery and disposal of carcasses.
"In preparation for Hurricane Rita, hundreds of sites, such as livestock markets, arenas, fairgrounds, kennels, individuals and veterinarians sheltered evacuated pets and livestock. Information on sites is provided by the Texas Animal Health Commission at 1-800-550-8242, and the full list is on the agency's web site at http://www.tahc.state.tx.us. Now we and our partnering agencies and associations are focusing on animal rescue and recovery in damaged and flooded areas," said Dr. Dee Ellis, assistant executive director with the Texas Animal Health Commission (TAHC).
"Representatives from more than a dozen agricultural-related agencies and animal humane organizations are working cooperatively in the TAHC headquarters in Austin, and each has particular authority, responsibility or expertise. By teaming up, Texas can provide consistent, comprehensive assistance, whether it is damage assessment of animal-related facilities, animal rescue, carcass disposal, or treatment. All efforts are coordinated with the State Operations Center and local governments."
Dr. Ellis said the partnering groups include the U.S. Department of Agriculture's Veterinary Services, Animal Care and Farm Service Agency, and Texas' Department of Agriculture, Cooperative Extension Service, Parks and Wildlife Department, and Commission on Environmental Quality, Department of State Health Services (Zoonosis Control), as well as the Texas Federation of Humane Societies and American Society for the Prevention of Cruelty to Animals. He said Texas Animal Control officers, the Texas Veterinary Medical Association and contacts in Louisiana and Arkansas also are team partners.
"Animal rescue is a big issue in flooded areas, and animal care and protection organizations are essential for this effort. By coordinating rescue and sheltering work, the response is greatly enhanced with local governments, and with the field staff from the TAHC, Cooperative Extension Service and other agencies. The Texas Department of Agriculture has a Hay and Grazing hotline, so producers can find lease pastures or hay. Information can be obtained from the TDA toll-free at 877-429-1998, or on the TDA's web site at http://www.agr.state.tx.us in the Producer Information section," he said.
"The Commission on Environmental Quality has regulatory authority for carcass disposal, so they are an integral partner, as are county agents, local private veterinary practitioners and TAHC inspectors, who receive reports of displaced, drowned or injured livestock. Texas Parks and Wildlife Department game wardens and state park personnel are notified of wildlife casualties, and they have rehabilitators permitted to care for wildlife," said Dr. Ellis.