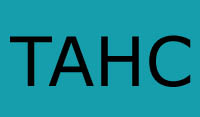 Make Sure Your Horse Looks Like Its Picture!
Like most folks, you probably detest your driver's license photo, but, in all likelihood, the identification card resembles you (albeit on a bad day). Similarly, your horse's test document for equine infectious anemia (EIA) also is used for identification, and the drawing on this U.S. Department of Agriculture (USDA) form, called a VS 10-11, also should look like your animal.
"The VS 10-11 form is to be presented when horses, mules, donkeys or other equids are sold, or are entered into shows, fairs, trail rides, or, since July 1, when the animals are used on a public trail. This federal document is proof that the animal has been tested for the viral disease EIA, or as some folks call it, 'Coggins' or 'Swamp Fever.' " said Rick Smathers, director of Program Records at the Texas Animal Health Commission (TAHC), the state's livestock health agency. He said accredited private veterinarians can test the animals for EIA by collecting a small sample of blood from the animal and submitting it to a laboratory approved by the USDA. Texas has 90 approved EIA testing labs.
"Recently, an event official turned away a horse because the drawing on the VS 10-11 didn't resemble the animal being presented. Important aspects of the animal's appearance hadn't been sketched or noted on the test document, so the event official didn't consider it to be a 'match'," he said. Smathers explained that the VS 10-11 is printed with an outline of a horse, and the accredited veterinarian issuing the document is to sketch or note any of the animal's spots, markings, stockings, hair whorls or scars or brands;
"Take a moment now to ensure that your animal' VS 10-11 is filled out accurately and completely," said Smathers. "Be sure you could identify your animal by looking at the form. If identifying characteristics have been omitted, visit with your veterinarian about having a revised document issued."
Smathers said that more than 152,000 horses in Texas have been tested for EIA in 2002, and each animal must have its own VS 10-11. "With so many forms being filled out, it's understandable that an error could be made on rare occasions. That's why the owner needs to double-check the form for accuracy," he pointed out.
EIA affects only members of the equine family, such as horses, donkeys and mules, and the incurable virus is not a threat to human health. Dr. Max Coats, TAHC assistant executive director, explained that the virus may be spread from infected equids to 'clean' animals when blood-to-blood contact is made, an event that can occur when biting flies travel from one animal to the next, or when contaminated instruments, such as hypodermic needles or dental floats, are used. He stressed that EIA is not the same disease as West Nile Virus, which is a "sleeping sickness" that can be spread by infected mosquitoes.
To combat the spread of EIA, it's important to avoid commingling infected and 'clean' animals, because biting flies can be present nearly all year in Texas," said Dr. Coats. He noted that 73 animals have tested positive for EIA in 2002, a dramatic decrease since 1997, when 750 animals tested positive for the disease.
"The TAHC has some tough regulations to prevent the spread of the disease," Dr. Coats said. "If an owner elects to keep an EIA-infected animal, then all horses, donkeys or mules on the premise remain quarantined until the infected animal is either sent to slaughter, is euthanized or is transported to a research facility. When the infected animal is removed, the remaining animals are tested 60 days later, and if they are disease-free, the quarantine will be lifted."
Smathers reminded equine owners that TAHC regulations also require that horses, donkeys and mules have an EIA test within the previous 12 months if they:
undergo a change of ownership--whether through sale, trade or gift
enter shows, fairs, rodeos or other assemblies
are hauled to trail rides, or are being taken on public trails
enter training or breeding farms or stables
are boarded, stabled or pastured within 200 yards of equine animals owned by another person
Smathers said animals need an EIA test within the previous 12 months and a health certificate, if they cross state lines. In lieu of a health certificate, which is valid only 30 to 45 days (depending on the state of destination), equine animals may be moved in and among Texas, Oklahoma, Louisiana, Mississippi and Arkansas with an "equine passport," a document valid for six months.
"The equine passport makes it easier to travel among the five participating states," Smathers said. "The passport is good for six months, and each time it is issued, the animal must undergo an EIA test. Nearly 300 passports have been issued by the TAHC.
For more details regarding the equine passport or requirements regarding testing for EIA, contact the TAHC at 1-800-550-8242 or your local accredited private veterinary practitioner.