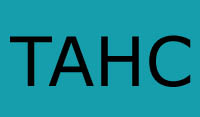 TAHC Advisory: Horse Owners Urged to Implement Best Management Practices to Prevent Equine Viral Arteritis (EVA)
Texas equine producers, veterinarians and livestock health officials have become increasingly concerned about Equine Viral Arteritis (EVA), which has been detected in New Mexico and Utah this year. A viral disease of horses, donkeys, and other equine animals, EVA causes mares to abort, can cause mild to severe respiratory disease in some horses and may also cause some stallions to become chronically infected and shed the virus in semen. While EVA has been encountered rarely and is not a reportable disease in Texas, regulations have been implemented in some states, including Kentucky, New York and Colorado.

While some infected equine exhibit no signs of disease, owners should be alert and notify their accredited private veterinary practitioner if horses or foals develop signs of EVA, including fever, depression, diarrhea, coughing or nasal discharge, or swelling of the legs, body or head. Laboratory testing is necessary to confirm a diagnosis, as other equine diseases can present similar clinical signs.

"EVA is not currently a reportable disease in Texas," said Dr. Bob Hillman, Texas' state veterinarian and head of the Texas Animal Health Commission (TAHC), the state's livestock and poultry health regulatory agency. "However, we urge veterinarians and horse owners to report suspected and confirmed cases of EVA to the TAHC to ensure we have the most accurate picture of the disease in the state and can provide up-to-date information to veterinarians and equine owners."

Horses can be infected by inhaling the equine arteritis virus, through natural service of a mare by a carrier stallion, artificial insemination of a mare with semen from a carrier stallion, or by being exposed to bedding or other objects contaminated with the virus. Stallions that shed the equine arteritis virus in their semen can infect unvaccinated mares, causing a respiratory disease and abortion. Acutely infected horses spread the infection to other horses via the respiratory route. A pregnant mare may also be infected through contact with acutely infected horses and may abort. Cleaning and disinfection of stalls, trailers and equipment can reduce the risk of EVA exposure.

"Know the EVA status of stallions, semen shipments and mares before they are introduced onto your farm. Consult your accredited private veterinary practitioner about vaccination protocols for brood mares, stallions and colt foals, and ensure that good biosecurity measures are followed," said Dr. Hillman.

"If you are shipping breeding horses out of state, check to determine the entry requirements of the receiving state and allow time to comply with any testing, vaccination or isolation requirements. Many breeding farms have implemented 'best management' practices, testing and vaccination procedures to prevent the introduction or spread of EVA. Before delivering mares to farms for breeding, owners should contact the facility managers to determine what testing and vaccination procedures must be met."

"Although only supportive treatment can be provided, most affected mares, geldings or sexually immature stallions will eliminate the virus and recover," said Dr. Hillman. "Sexually mature stallions, however, can become carriers of the disease and shed the virus for long periods. Shedding stallions should be isolated and bred only to vaccinated mares."

"It is very important to have breeding horses tested, and if appropriate, vaccinated prior to the breeding season. After vaccination, stallions and mares should be withheld from breeding for at least 28 or 21 days, respectively. Vaccinated horses also must be maintained away from pregnant mares for at least 28 days," he said. "EVA vaccine may be acquired only by veterinarians, with prior TAHC approval."

Additionally, mares vaccinated for the first time and bred to a carrier stallion should be isolated from other equine for 21 days after breeding. Owners of breeding horses considering vaccination should consult their veterinarians if the horse may also be shipped in interstate or international commerce. A specific pre-vaccination protocol to assure the horse was test-negative prior to vaccination may be required, because vaccinated horses will test positive for the disease.

"Several horse breeders and a number of equine veterinarians have contacted the TAHC about EVA and to urge Texas equine producers to take all necessary precautions to prevent establishing EVA in Texas horses," said Dr. Hillman. "Equine producers and veterinarians believe this disease can be handled through judicious application of best management and biosecurity practices, coupled with appropriate use of testing and vaccination of breeding animals."


"The current EVA situation will be reported to TAHC commissioners at their meeting Tuesday, December 5, in Austin," he said. "Development of EVA rules is not anticipated at this time. Horse breeders are urged to work with their veterinarians to institute best management and biosecurity practices immediately to protect their investment and the health of their animals. EVA can be prevented and controlled by sound management practices and selective use of the EVA vaccine."

Links to additional information about EVA may be accessed at the TAHC's web site at http://www.tahc.state.tx.us.