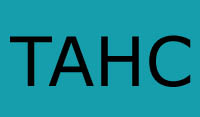 Hauling Livestock from Wyoming to Texas? Vesicular Stomatitis (VS) Regulations Apply
Texas hunters or ranchers hauling horses or other livestock from Wyoming this fall should be aware of regulations affecting the animals' entry or re-entry into Texas, says Dr. Bob Hillman, head of the Texas Animal Health Commission (TAHC), the state's livestock and poultry health regulatory agency. Vesicular stomatitis (VS), a viral disease that can affect horses, cattle, swine, deer, sheep or goats, has been confirmed in 12 horses and 10 cattle on a total of nine premises in Natrona and Converse counties in southeast Wyoming. As of late September, these are the only cases confirmed in the U.S. in 2006.

To help prevent the spread of VS, Texas livestock health regulations prohibit the entry of horses, cattle, swine, (live) deer, sheep or goats from VS-quarantined premises or areas. Animals may enter Texas from non-quarantined areas of an affected state, provided an accredited veterinarian in that state examines the animals and determines that they are not exhibiting evidence of vesicular stomatitis and writes the following statement on a current or new certificate of veterinary inspection: "the animals represented on this health certificate have not originated from a premise or area under quarantine for vesicular stomatitis."

" VS can cause susceptible livestock to develop blisters and lesions in the mouth, on the muzzle or teats, or above the hooves," said Dr. Hillman. "When the disease affects cattle or other cloven-hoofed animals, animal health officials and producers are immediately concerned, as these clinical signs mimic those of foot-and-mouth disease (FMD), the world's costliest, highly contagious disease. Horses, though not susceptible to FMD, certainly can become infected with VS, and it can take several weeks for animals to heal. During this time, the painful sores may cause affected animals to become lame, or refuse to eat, drink or allow their offspring to nurse."

" There is no vaccine for VS, so prevention is the key, and that includes controlling insects such as culicoides gnats and black flies, which are the primary vectors for the disease, and keeping infected animals away from 'clean' stock, as infection also can be spread from animal to animal," explained Dr. Hillman.

"If blisters or lesions appear in livestock of any species, the owner or manager should contact their accredited veterinarian or the Texas Animal Health Commission as soon as possible, so a disease investigation can be launched," he said. "Laboratory testing to confirm the diagnosis can be run at no charge to the livestock owner."
Treatment of VS-infected animals consists of supportive care, and in some cases, antibiotics to prevent secondary infections in the open sores. Although VS is rarely fatal, production losses can be substantial, particularly in dairies. In nearly all states, VS-infected animals and their herd mates are quarantined until at least 30 days after all lesions have healed.

In addition to causing animals to suffer, VS can result in trade embargoes with Canada and European countries, where VS is not seen. Animal health authorities want to prevent introduction of a new disease that may impact the health of their livestock.
Dr. Hillman said VS outbreaks in the U.S. occur randomly, mostly in the Southwest. In 2005, VS-infected livestock were confirmed on 445 premises in nine states, including one in Texas. In 2004, Texas had 15 of the 294 premises with VS-infected animals. Other affected premises were in New Mexico and Colorado. The cases in 2004 were the first confirmed since 1998.

Dr. Hillman said more information about VS is available on the TAHC web site at: http://www.tahc.state.tx.us.
The TAHC headquarters may be reached at 1-800-550-8242.