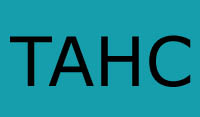 TAHC's Hurricane IKE Update for September 15
Animal response to Hurricane Ike continues to be a team effort, as the issues are much larger than the resources of any one agency or association. The TAHC statewide has worked with the livestock industry to establish sites for emergency shelters, and with local governments, agencies and associations to develop animal issues committees.
The Texas Animal Health Commission continues is supporting the disaster district committees in the affected area with persons who have animal and livestock expertise. The agency has established a small area command in the Austin headquarters, and is one 30+ agencies in the Governor's Division of Emergency Management. The TAHC's Area Command can be reached at 800-550-8242, ext 296.

At the request of the TAHC, members of a National Veterinary Response Team (NVRT) are now being deployed by the federal government to assist in Texas recovery operations. Animal response teams from both Florida and New Mexico have volunteered to provide assistance to Texas via the Emergency Management Assistance Compact (EMAC) system and are awaiting final authorization.

A joint TAHC and USDA Veterinary Services team is working in the Beaumont area, assessing large animal issues from the air and ground. The scope of livestock death loss is not yet known. Another team will be assessing the western side of the storm area, when re-entry is allowed.

The Texas State Animal Resource Team (TXSART), supported by the Texas Veterinary Medical Association, is working in the area with credentialed animal care groups. A TXSART hotline for Orange and Jefferson County has been set up at: (409) 980-7280 and (409) 838-2510.

In several storm-ravaged counties, large numbers of cattle and horses caught in the storm surge either died or fences are down, and animals are loose or stranded. The TAHC is coordinating carcass disposal with the Texas Commission on Environmental Quality (TCEQ) and the National Resources Conservation Service (NRCS). Reports of dead livestock should be made to the TAHCs Area Command Center at (800) 550-8242, ext 296. Callers will be asked to provide the location, species of animal, approximate number, and if, possible, the GPS coordinates of the site.

The Texas Agrilife Extension, Texas Department of Agriculture and livestock industry groups which have established "Operation No Fences: Hurricane Ike Horse and Cattle Relief" to collect feed, hay and water troughs to provide the livestock with safe feed and water. For more information or to make a donation, call the Texas 4H Foundation at (979) 845-1213.

Producers who wish to donate hay or are in need of hay are encouraged to call the Texas Department of Agriculture's Hay Hotline at 1-877-429-1998. Visit www.tda.state.tx.us/hayhotline for more information.

Many of the emergency animal shelters for large and small animals remain operational, and livestock producers continue to generously volunteer their pastures and barns for evacuees.
Early information from shelters providing reports indicate that more 550 livestock and about 1,200 small animals were provided refuge. This does not include persons sheltering their pets in their temporary housing, or individuals providing sheltering space. The TAHC has sourced pet cages from Louisiana to augment the local sheltering capacity. Evacuees who need to locate sheltering space should call 2-1-1.