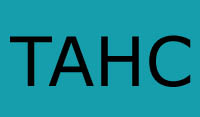 Action on Texas' Proposed Premises Registration Regulations Postponed
At their meeting on Thursday, February 16, commissioners for the Texas Animal Health Commission (TAHC), the state's livestock and poultry health regulatory agency, postponed taking action on proposed regulations that would require identification of physical locations where livestock, exotic livestock, domestic fowl, and exotic fowl are held, managed or handled.

Dr. Bob Hillman, Texas' state veterinarian and TAHC executive director, explained that postponing action on the proposed rule that would make premises registration in Texas compulsory July 1, 2006, does not mean that the issue has been resolved. TAHC commissioners will reconsider the proposed rule at a future commission meeting. The time, date and place will be announced in the Texas Register, on the TAHC website at http://www.tahc.state.tx.us and by public announcement. All commission meetings are open to the public.

"Although commission action on the proposed regulations has been postponed, we continue to encourage voluntary premises registration, which, as of today, includes more than 7,000 of the state's 200,000, or more, farms, ranches or other facilities," said Dr. Hillman.

Premises registration is the foundation for the three-tiered National Animal Identification System (NAIS), which, when fully implemented, is designed to enable animal health officials to trace the movement of diseased or exposed livestock or poultry within 48 hours. The U.S. Department of Agriculture (USDA) has spearheaded NAIS development since 2004, with the cooperation of national species working group committees.

In Texas, HB 1361, passed and signed into law in 2005, authorized the TAHC to institute an animal identification program consistent with the NAIS, and to collect fees, to offset some costs of agency operations.

"More than 600 persons submitted comments regarding Texas' proposed premises registration rule during the comment period which ended February 6," said Dr. Hillman. "The commissioners also listened to concerns from nearly 80 persons at the commission meeting Thursday, which was held in an Austin."

"Although the TAHC commissioners recognize the need for an improved animal identification system, they need additional time to consider complaints regarding the $10 per year fee, concerns about livestock and poultry identification and reporting requirements that, eventually, may be implemented on a national basis; and fears about the potential loss of privacy," said Dr. Hillman.

Dr. Hillman explained that premises registration, the only aspect of the NAIS currently under consideration in Texas, involves providing the TAHC with a contact name, phone number, physical address and the species (but not the number of animals) housed, managed or handled on a site, such as a farm, veterinary clinic, arena, or livestock market. Information is confidential. A unique seven-character premises identification number (PIN) then is issued for the site.

All states have begun implementation of premises registration. Premises registration is required in Wisconsin and North Carolina. In Indiana, registration will be required starting September 1, 2006. Premises registration currently is voluntary in all other states. About 200,000 premises in the U.S. now are identified.

"National working groups for each involved species are developing recommendations for the second and third tiers of the NAIS, which, depending on the situation, will involve identifying either individual animals, or groups of animals, leaving their premises of origin or moving in commerce. The third tier will involve animal movement reporting and tracking, making it possible to locate diseased or exposed animals quickly," said Dr. Hillman.

Links to additional information about the NAIS are posted on the TAHC's web site at http://www.tahc.state.tx.us.