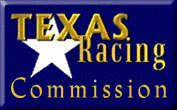 Sowell Appointed to Texas Racing Commission
Attorney Charles Sowell has been appointed to serve a six-year term on the Texas Racing Commission by Governor Rick Perry. Sowell is the vice president of The McNair Group, a business consulting firm of which Robert McNair, owner of Stonerside Stable and the Houston Texans, is chairman and chief executive officer. Sowell's term will expire in 2009.
Sowell is a life fellow with the Houston Bar Foundation and is a member of the State Bar of Texas, the American Bar Association, and the American Judicature Society. He also is vice chairman of the Harris County Sports and Convention Corp., president of the Houston Athletic Committee, and a director of the Houston chapter of the National Football Foundation and College Hall of Fame.