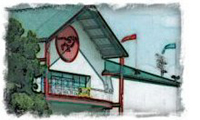 Stable Area Opens for the 2005/2006 Sam Houston Race Park Thoroughbred Meeting
Sam Houston Race Park's stable area opened this Wednesday, October 12, for the track's 2005/2006 Thoroughbred meet that begins on October 28. The track will open for training on Saturday, October 15.
Training will take place each Monday through Saturday, with the track closed on Sunday.