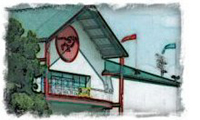 2005 American Quarter Horse Stakes Schedule Set at Sam Houston Race Park
Live American Quarter Horse racing returns to Sam Houston Race Park on Friday, June 24. The 38-day meeting will feature live racing every Friday and Saturday with a 7:00 p.m. post time and Sundays at 5:00 p.m. The 12th American Quarter Horse meeting of the northwest Houston racetrack will conclude on Sunday, September 11, 2005.
Racing Secretary Eric Johnston announced Sam Houston Race Park will offer 30 stakes races with purses in excess of $1,000,000. One of the highlights of the meeting will be the Texas Summer Showdown, which will take place on Friday, July 29, 2005. This event has grown in prominence each year and four stakes races will be on the evening card with $140,000 in purses for three-year-olds and up. This premier weekend of racing also includes the TQHA Yearling Sale, which takes place in the Sam Houston Race Park Pavilion Centre and continues to grow in stature each year. Last July a record 385 yearlings passed through the sales ring with total sales of $3,207,900.
"We were thrilled to host the MBNA Challenge Championships last November and to showcase the finest American Quarter Horses in the country at Sam Houston Race Park," said Robert Bork, Sam Houston Race Park president and general manager. "The upcoming meeting will be highlighted by the Texas Summer Showdown and the TQHA Yearling Sale on July 29 and 30. The sale has produced some noted champions and continues to attract national interest and horsemen from all over the state."
Stall applications are currently being accepted and are due by Friday, May 27, 2005. Horsemen who are interested in running horses at Sam Houston Race Park this summer may contact the Racing Office at 1-800-807-RACE. Stall applications, stakes schedules and condition books are available on the Sam Houston Race Park web site www.shrp.com.
"We look forward to an outstanding meeting highlighted by the Texas Summer Showdown, the Sam Houston Futurity and Sam Houston Derby," said Johnston. "Sam Houston Race Park offers one of the longer American Quarter Horse meetings in the Southwest and we know that horsemen look forward to running here. Our office has received stall applications from Janet Van Bebber, Kenneth Roberts, Heath Taylor, Duane Hartsell, John Buchanan, Toby Keeton and many other accomplished trainers."
2005 SAM HOUSTON RACE PARK
AMERICAN QUARTER HORSE STAKES SCHEDULE
| | | | | |
| --- | --- | --- | --- | --- |
| Date | Race | Purse | Conditions | Distance |
| June 24 | Stephen F. Austin Stakes* | $10,000 Added | 3 YO & up | 350 Yards |
| | Trials-MBNA Texas Challenge Championship-Grade 1 | | | |
| | Trials-Bayer Legend Texas Derby Challenge-Grade 3 | | | |
| | Trials-John Deere Texas Distaff Challenge-Grade 3 | | | |
| June 25 | Trials- TQHA Sales Futurity-RG1 | | | |
| June 26 | Harris County Stakes* | $10,000 Added | 3YO & up FM | 350 Yards |
| | Trials-MD Barns Texas Distance Challenge-Grade 3 | | | |
| | Trials-Professional's Choice Texas Claiming Challenge | | | |
| July 2 | Gulf Coast Stakes* | $10,000 Added | 3YO | 350 Yards |
| July 9 | MBNA Texas Challenge Championship-Grade 1 | $95,000 Added | 3YO & up | 440 Yards |
| July 9 | MBNA Texas Challenge Championship-Grade 1 | $95,000 Added | 3YO & up | 440 Yards |
| | MD Barns Texas Distance Challenge-Grade 3 | $20,000 Added | 3YO & up | 870 Yards |
| | Bayer Legend Texas Derby Challenge-Grade 3 | $40,000 Added | 3YO | 400 Yards |
| | Professional's Choice Texas Claiming Challenge | $15,000 Added | 3YO & up | 350 Yards |
| | John Deere Texas Distaff Challenge-Grade 3 | $22,000 Added | 3YO & up FM | 400 Yards |
| | TQHA Sale Futurity-RG1* | $100,000 Added | 2YO | 350 Yards |
| July 16 | Miss Houston Stakes* | $10,000 Added | 3YO | 350 Yards |
| July 23 | Trials-Sam Houston Maiden Classic | | | |
| July 29 | TQHA Summer Showdown | | | |
| | Barnmaster Sprint Stakes-RG 3 | $40,000 Added | 3YO & up | 250 Yards |
| | TQHA Starter Stakes | $20,000 Added | 3YO & up | 350 Yards |
| | TQHA Classic Stakes- RG 3 | $40,000 Added | 3YO & up | 400 Yards |
| | TQHA "550" Stakes- RG 3 | $40,000 Added | 3YO & up | 550 Yards |
| July 29 | Trials-TQHA Sires' Cup Derby-RG 3 | | | |
| July 30 | Trials-TQHA Sires' Cup Futurity-RG 2 | | | |
| August 5 | Gulf Coast Paint & Appaloosa Derby | $5,000 Added | 3YO | 350 Yards |
| | La Perla Paint & Appaloosa Stakes | $5,000 Added | 2YO | 350 Yards |
| | Woodlands Stakes | $10,000 Added | 3YO | 870 Yards |
| August 6 | Sam Houston Maiden Classic | $15,000 Added | 3,4 & 5YO | 350 Yards |
| August 12 | TQHA Sires' Cup Derby-RG 3 | $25,000 Added | 3YO | 400 Yards |
| | Trials-Dixie Stallion Stakes Futurity-RG 3 | | | |
| August 13 | TQHA Sires' Cup Futurity-RG 2 | $50,000 Added | 2YO | 350 Yards |
| August 19 | Harrisburg Stakes | $10,000 Added | 3YO & up | 550 Yards |
| | Trials-TPHBA Paint & Appaloosa Derby | | | |
| | Trials-Colors of Houston Futurity-Grade 3 | | | |
| August 20 | TQHA Sires' Cup Stakes | $15,000 Added | 3YO & up | 400 Yards |
| August 26 | Trials-Sam Houston Futurity-Grade 1 | | | |
| August 27 | Dixie Stallion Stakes-RG 3 | $35,000 Added | 2YO | 350 Yards |
| | Trials-Sam Houston Derby-Grade 2 | | | |
| September 2 | Sam Houston Classic - Grade 2 | $50,000 | 3YO & up | 440 Yards |
| September 3 | Governors' Cup - Grade 3 Marathon | $35,000 Added | 3YO & up | 870 Yards |
| September 9 | Sam Houston Futurity | $100,000 Added | 2YO | 400 Yards |
| September 10 | Sam Houston Derby - Grade 2 | $35,000 Added | 3YO | 440 Yards |
| | TPHBA Derby | $15,000 Added | 3YO | 350 Yards |
| | Colors of Houston Futurity - Grade 3 | $15,000 Added | 2YO | 350 Yards |
| | Colors of Texas Paint & Appaloosa Stakes | $5,000 Added | 3YO & up | 400 Yards |
* Indicates accredited Texas Bred stakes races