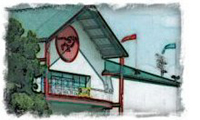 Fort Prado Voted Horse of the Meeting for the 2005/2006 Thoroughbred Season at Sam Houston Race Park
Fort Prado, winner of the Grade III Connally Breeders' Cup Turf, the richest race of the Sam Houston Race Park Thoroughbred season, was voted Horse of the Meeting.
Fort Prado, was heavily favored to win the $223,000 Connally Breeders' Cup Turf, the first graded Thoroughbred stakes in the track's history. He did it in commanding fashion for owners Patricia, David and Ryan Block of Team Block. It was the third consecutive stakes victory for the 5-year-old son of El Prado, who also captured the Grade III Fair Grounds Breeders' Cup Handicap at Louisiana Downs on January 21 and the $125,000 Tampa Breeders' Cup on February 25. Fort Prado is trained by Jeff Trosclair and was ridden by Robby Albarado. Trosclair indicated that Fort Prado, who was also voted Champion Turf Horse of the Meeting, will make his next start in the $400,000 Woodford Reserve Turf Classic at Churchill Downs. The Grade 1 turf event will be contested on Saturday, May 6, one of the prestigious stakes on the Kentucky Derby undercard.
Texas-bred Chit Chat Pam was selected as Champion Filly/Mare of the Meeting. Owned by Ken Murphy Thoroughbreds, Ltd. and trained by Bob Young, Chit Chat Pam broke her maiden in the $30,000 Cy-Fair Stakes at Sam Houston Race Park on January 14 and followed that up with another stakes win in the $125,000 Two Altazano for 3-year old fillies. The daughter of leading Texas sire, Valid Expectations made a third start in Houston, finishing fourth in the $40,000 Sam Houston Oaks, all under the able guidance of rider Filemon Rodriguez. She is scheduled to make her next start on opening night at Lone Star Park.
Middleweight, owned by Stewart M. Madison and Peter Gaffney, was voted Champion Colt/ Gelding of the Meeting. The 6-year-old Kentucky-bred ran third in the $40,000 Buffalo Bayou Stakes last November and returned to Sam Houston Race Park on January 21 and won the $100,000 MAXXAM Gold Cup. Middleweight is trained by Al Stall, Jr. and was ridden at Sam Houston Race Park by Gerard Melancon.
Charming Socialite won two stakes at Sam Houston Race Park and set a new track record in the $40,000 Sam Houston Turf Sprint. For his versatility on both turf and dirt, short and long, the Texas-bred 5-year-old gelding was voted Champion Texas-Bred of the Meeting. Co-owned by Bill Pettit and Paul Sutton, Charming Socialite won the $40,000 Buffalo Bayou Stakes on November 5 and added a second stakes victory with an impressive performance in the Sam Houston Turf Sprint under Terry Stanton. He defeated defending champion, Proven Cure, crossing the wire of the five-furlong turf stakes in :56.61, besting the track record of :56.93 set by Go Scotty in 1999.
Claimer of the Meet honors went to Bullet Crane, a 4-year-old Texas-bred filly, owned and bred by Stephen P. Whiting. Trained by M. Brent Davidson with ample help from his wife, Colleen and daughter, Sarah, Bullet Crane made 10 starts at Sam Houston Race Park. The dark bay gelding won five races from December 2 - March 26; three of his victories were on the Connally Turf Course. Roimes Chirinos, a native of Caracas, Venezuela, who made his Sam Houston Race Park debut this meeting, was the regular rider of Bullet Crane.
The leading owner, trainer and jockey awards were also presented on the final day of the meeting. Danny Pish won his first training title at the northwest Houston racetrack, finishing the meet with 51 wins. He has been second to five-time leader, Steve Asmussen for several years, but had solid numbers throughout the meet to capture the title. John Locke was second with 49 wins and Bret Calhoun finished third with 45 victories.
Jim Bausch won 14 races and was honored as Leading Owner of the Meeting. This was the second title for Bausch of Kemp, Texas, who was leading owner in the 2003/2004 Sam Houston Race Park Thoroughbred meeting. Dickey Shrum of Shrum Racing was second with 13 wins.
Quincy Hamilton, who got his start in 2003 as an apprentice at Sam Houston Race Park, won his second consecutive Leading rider title. The son of top Quarter Horse jockey and Houston resident, John Hamilton, won 87 races this season; quite a feat considering that he did not join the colony until the conclusion of the Remington Park meeting in early December. Hamilton won four stakes this meeting and will ride at Lone Star Park when their season kicks off this Thursday.
Sam Houston Race Park will host its annual American Quarter Horse Meeting beginning Friday, June 23, 2006.
2005/2006 Thoroughbred Award Recipients

Horse of the Meeting Fort Prado
Turf Champion Fort Prado
Champion Filly/Mare Chit Chat Pam
Champion Colt/Gelding Middleweight
Champion Texas-Bred Charming Socialite
Champion Claimer Bullet Crane
Leading Jockey Quincy Hamilton; 87 wins
Leading Trainer Danny Pish; 51 wins
Leading Owner Jim Bausch; 14 wins

2005/2006 Thoroughbred Meeting End of the Meeting Figures
October 28, 2005 - April 9, 2006 - 82 Days
Total Attendance 297,204
Total Live Handle $8,779,012
Total Off-Track Handle $133,737,807
Total Guest Handle $34,832,944
Total Handle (Live, Host, Guest) $177,349,762.