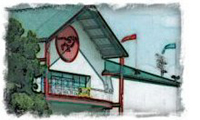 Increase in Host Handle and Purses Noted for the 2002/2003 SHRP Thoroughbred Meeting
The 2002/2003 Sam Houston Race Park Thoroughbred meeting concluded on March 30. The 80-day meeting, which began on November 1, offered $9.3 million in purses, including 38 stakes races.
Racing highlights were plentiful throughout the meeting, beginning with Texas Champions Day. The racetrack's premier day of racing in which Sam Houston Race Park and the Texas Thoroughbred Association showcase the top Texas-bred racehorses, breeders and owners in Texas, took place on Saturday, November 16. There were 10,822 fans present, with live handle for the eleven-race card totaling $2,901,619.
In December, Sam Houston Race Park hosted the inaugural NTRA Great State Challenge, a unique racing event in which Thoroughbred champions from eight states competed in six races with purses of $1.65 million. The exciting day featured multiple graded stakes winners such as Take Charge Lady and Forbidden Apple, Eclipse Award owner, Richard Englander and the top two leading trainers in the nation, Steve Asmussen and Scott Lake. Sam Houston Race Park, which opened on April 29, 1994, set a new live handle record on Saturday, December 7, as a total of $5,083,692 was wagered on the ten live races. Also, a new all-source handle record of $5,740,995 was reached, which included live, host and guest wagering.
The ninth running of the $223,000 Connally Breeders' Cup Turf on Saturday, February 15 produced yet another stellar highlight for the meeting. A crowd of 8,236 racing fans were on hand to witness Dr. Glen Warren's Kentucky-bred turf specialist, Candid Glen become the first three-time champion in the history of the race. The Connally Breeders' Cup Turf set the second-highest handle in the history of the northwest Houston racetrack. Total live handle for the ten races was $3,531,060 and Sam Houston Race Park handled a total of $4,190,994 which included live, host and guest wagering.
"There were many highlights and positive aspects to the meet," said Robert L. Bork, Sam Houston Race Park president and general manager. "Hosting the Great State Challenge was an excellent opportunity for our track. We received excellent local and national media attention and were pleased to welcome so many nationally prominent horses, owners, trainers and riders to Houston."
Sam Houston Race Park had 80 live race dates this meeting, compared to 82 in the 2001/2002 Thoroughbred season. Average attendance was relatively unchanged with an average of 3,135 fans per day this meet, compared to 3,131 for the 2001/2002 Thoroughbred meeting.
Average live handle was down slightly with wagering of $150,932 per day versus $154,226 recorded in the previous Thoroughbred meeting. There was an increase of 3% in the average host handle with $2,034,707 wagered on Sam Houston Race Park races this meeting as compared to the $1,977,474 average from the 2001/2002 meeting.
Sam Houston Race Park offered a total of $9,334,700 of purses for the 2002/2003Thoroughbred meeting, an average of $116,683 per day. This was up 4.5% from the $9,152,318 in purses and the daily average of $111,614 offered for the 2001/2002 Thoroughbred meeting.
"Our racing office did an excellent job of carding full fields and we recorded another increase in our host handle for the 2002/2003 Thoroughbred meeting," added Bork. "This figure confirms that horseplayers across the country enjoy wagering on Sam Houston Race Park."
Call Me Lefty, owned and bred by the Christine S. Moore Family Limited Partnership of Fredericksburg, Texas and trained by Tommie Morgan, was voted Horse of the Meeting.
Steve Asmussen, won his third training title at the northwest Houston racetrack, finishing the meet with 57 wins. Preston Stables LLC with 14 wins was honored as Leading Owner of the Meeting. A hotly contested battle throughout the final four days of racing for Leading Rider between Don Simington and Terry Stanton resulted in a tie with both veterans winning 75 races.
Live racing will resume at Sam Houston Race Park on June 27 when the 2003 American Quarter Horse meeting begins. The 2003/2004 Thoroughbred meeting, marking the tenth anniversary of the northwest Houston racetrack, will commence on Friday, October 24, 2003.