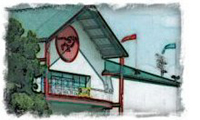 Sam Houston Race Park Live Thoroughbred Racing Kicks Off January 16th with Updated Promotion Schedule
(Houston, Texas - Wednesday, November 5, 2014) - Sam Houston Race Park will open its 21st Annual Live Racing Season when it kicks off its 2015 Thoroughbred Meet on Friday, January 16 and will again average daily purse amounts in excess of $165,000. The richest Thoroughbred stakes program in Texas will once again be anchored by the richest Thoroughbred race in Texas, the third annual $400,000 Houston Ladies Classic set for Saturday, January 24, 2015. In total, the meet will feature 24 stakes races.

The 2015 live racing season will also feature a revamped set of special events and promotional days including:
Opening Night/Texas Champions Weekend Kick Off with 50 Cent Draft Beer, $1.50 Wine Specials, and Free Admission for Military with ID complements the special celebration of Texas thoroughbreds as part of opening weekend. (January 16)
50 Cent Beer Fridays with ESPN's Fred Faour and A.J. Hoffman featuring 50 Cent Draft Beer and $1.50 Wine Specials every Friday from 6 p.m. to 9 p.m.
Houston Ladies Classic featuring the richest thoroughbred race day in Texas benefiting Susan G. Komen, a fashion show, a wine tasting event, and more! (January 24)
Sam's 21st Birthday Celebration featuring drink specials, a photo opportunity with Sam, a chance to see Sam make his first wager, and other Birthday activities. (January 31)
Dollar Day at The Park featuring $1 admission, live racing programs, hot dogs, soda, draft beer, and a special area with games and activities for kids. (February 7 & April 4)
Food Trucks Friday featuring a variety of Houston's best food trucks outside of the Paddock. Last year's event included local favorites such as Bernie's Burger Bus, Kurbside Eatz, Good Dog Hot Dogs, Happy Endings, and Porch Swing Desserts. (February 13 & March 27)
Derby Dog Dash (formerly Wiener Dog Races) has been expanded due to the popular demand. Now all small dogs will have a chance to showcase their speed, and enjoy $1 hot dogs. (February 21)
Camel & Ostrich & Zebra Races will once again span over two action packed nights. New in 2015 will be the newest breed to hit the track – Zebras! This year's event will also star reigning Camel Racing Champions Dinah from KTBZ The Buzz, and Special K from 104 KRBE. (March 6 & 7)
Kentucky Derby Day highlighting simulcast action direct from Churchill Downs, mint julep specials, hat contest and a special 1 p.m. post time! (May 2)
Mother's Day Brunch Special featuring live racing, $50 premier buffet in the Winner's Circle Restaurant and a special 1pm post time. (May 10)
"After a very successful two night Camel and Ostrich event in 2014, we are listening to our fans and expanding it yet again with the addition of Zebras races," said Andrea B. Young, President of Sam Houston Race Park. "We are always striving to create the most unique set of promotions in Houston."

Post times for live Thoroughbred racing have been adjusted in 2015 and will be Friday (7 p.m.), Saturday (6 p.m.), Monday (1 p.m.), and Tuesday (1 p.m.). Post times for Live American Quarter Horse racing which begins on March 27th will be every Thursday (7 p.m.), Friday (7 p.m.), and Saturday (6 p.m.). A special 1 p.m. post time is set for Kentucky Derby Day, Mother's Day, and Preakness.