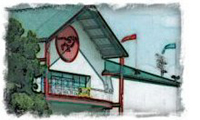 Sam Houston Race Park & Gallery Furniture Partner for Texas Champions Day and Additional Live Racing Events in 2010
Sam Houston Race Park and Gallery Furniture have reached an agreement for an annual partnership which includes the furniture giant presenting The Park's most prestigious day of racing, Texas Champions Day on Saturday, December 5, 2009. Both parties will also work to unite racing's leading ladies, Rachel Alexandra and Zenyatta, later in 2010 for the $1.5 Million Gallery Furniture Distaff Stake.
The partnership would provide Texas Champions Day, one of The Park's signature racing dates of the Thoroughbred season, with the $100,000 Gallery Furniture Distaff race as part the day's eight stakes racing events offering more than $500,000 in purse money.
In addition, Gallery Furniture and The Park will work together to create a larger racing event in 2010, with the goal of uniting the top fillies and mares from across the country and around the world, including leading female champions Rachel Alexandra and Zenyatta, across a competitive field.
The $1.5 Million Gallery Furniture Distaff, a 1 1/8 mile race on the dirt track for fillies and mares ages three and up, would guarantee a $100,000 purse and would increase to $750,000 if one of the famed racers participates. Should both horses agree to participate in the race, the purse money would surge to $1.5 million. The event would mark the first time both undefeated horses would face on another, creating one the most anticipated racing events in horse racing history.
"Bringing two horses like Rachel Alexandra and Zenyatta to Houston would be an event for the ages. A race like this is worth pursuing, so though we did not succeed in 2009, we will keep up our dogged efforts to get them here in early 2010 for a race of epic, historic proportions," said Jim "Mattress Mack" McIngvale, Gallery Furniture. "This is a promoter's dream and we won't give up until we get Zenyatta and Rachel Alexandra here for the biggest horse race in 30 years."
"This is an incredibly exciting opportunity for The Park and we are thrilled that Mack has spearheaded this opportunity and worked with us to create premier racing events in Houston," said President and Chief Operating Officer for Sam Houston Race Park, Andrea Young. "We are a centrally-located facility and are considered neutral territory for the competitors; plus we have one of the best racing surfaces in the country so we are ready to showcase our facility and host top horses and industry as well as racing enthusiasts."
Rachel Alexandra is a three-year-old filly owned by Jess Jackson and Harold McCormick and is trained by one of the top winning trainers in the nation, Steve Asmussen. She has gone undefeated this year beating out some of the top male and female racers. She has taken top honors in the Kentucky Oaks, the Preakness Stakes, Mother Goose and Haskell Invitational, and most recently, she won the Woodward Stakes. Rachel Alexandra has been guided to victory this year by Calvin Borel.
Zenyatta is a five-year-old mare owned by Jerome and Anne Moss. Jerome Moss was co-founder of the legendary A&M records, the largest independent record company in the world. She has gone undefeated this year on synthetic surfaces and has a current record of 13-0. Highlights of her career include the 2008 Apple Blossom Handicap, the Ladies' Secret Handicap, the 2008 Breeders' Cup Ladies Classic, the Clement L. Hirsch stakes and most recently, the $300,000 Lady's Secret Stakes. Zenyatta is jockeyed by Hall of Fame rider Mike Smith and is trained by John A. Shirreffs.
Since 1981, Gallery Furniture has grown from a neighborhood store to the largest furniture retailer per square foot in America by putting the customer first, living up to the promise to "Save You Money" and delivering quality furniture and home electronics TODAY. With two locations in Houston, the original location at 6006 North Freeway and the newest location at 2411 Post Oak Blvd at Westheimer, Gallery Furniture features a wide selection of the best names in the industry like TempurPedic, Lane, United Leather, Drexel Heritage, Sony, Mitsubishi, and Samsung. Committed to offering customers the best service and an entertaining family atmosphere, Gallery Furniture is more than a store… it's a true experience.