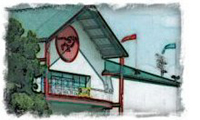 Sam Houston Race Park Attracts A Record Crowd of 25,142 for the News24Houston July 4 Fireworks Extravaganza
The combination of exciting American Quarter Horse racing, family activities and a spectacular fireworks show was once again a resounding success at Sam Houston Race Park. On Sunday, July 4 the northwest Houston racetrack set an all-time attendance record when 25,142 fans attended the special live racing program followed by the News24Houston July 4 Extravaganza, presented by Citgo and Miller Lite.
The signature event has grown in popularity each year and for the fourth consecutive year, an attendance record was set. Tonight's crowd eclipsed the record of 24,316 in attendance on July 4, 2003 and the 24,124 patrons on July 4, 2002.
"We look forward to hosting this event each year," said Bob Bork, president and general manager. "Tonight's success was due, in large part, to the tremendous support of News24Houston. They were enthusiastic promotional partners and we hope to continue our association with their fine organization. We were also extremely fortunate with the wonderful weather. Racing fans and many first-time visitors enjoyed the racing, live music, children's activities and a spectacular fireworks show."
The 2004 American Quarter Horse meeting continues Friday, July 9 with ten live races beginning at 7:00 p.m. Following the tenth race, rising country western performers The Bellamy Brothers will take to the stage in the Jiffy Lube Texas Music Review. Live racing will continue through Saturday, November 6, 2004.