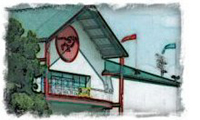 Sam Houston Race Park Announces New Park Rewards Loyalty Program
Sam Houston Race Park will introduce Park Rewards, an innovative new loyalty program for horse racing enthusiasts. The program, which offers free enrollment, will debut at The Park on Tuesday, April 15, 2008.
Park Rewards, which is one of the most creative loyalty programs in the racing industry today, will offer greater variety and flexibility for members with the ability to play more and earn more in order to redeem points for a variety of awards and redemptions. Upon enrollment, members will receive 1,000 bonus points, which can be redeemed for a complimentary $5 wagering voucher.
"We are excited to introduce this program to our current members and look forward to introducing new fans to the program, as well as to the sport of horse racing," said Garrick Burkhardt, Director of Player Services, Sam Houston Race Park. "This program is unique to horse racing because it offers up to a 10% return on many reward items such as programs, admissions and specialty merchandise."
"This program will enable us to really understand our members and have consistent communication with them in order to improve our racing and simulcast product, as well as establish positive relationships with current and new players," said Eric Johnston, Vice President of Racing, Sam Houston Race Park.
Park Rewards® will feature:
Free admission to The Park during simulcast hours;
Ticketless wagering enabling members to carry their balance on their Park Rewards card through permanent account wagering;
Points update immediately as races are official;
Priority access to Tiny Tims, a personal, hand-held wagering device;
Rewards include wagering vouchers, admissions and programs, parking, food and beverage, and specialty merchandise such as flat screen televisions, iPods and more;
Exclusive monthly member contests, priority mailings and offers;
Access to specials such as double and triple points on select tracks;
Eligibility for exclusive, year-end premium item giveaways.
Sam Houston Race Park began pre-enrollment on Saturday, April 5. New membership cards will be distributed to members at the Player's Lounge on Tuesday, April 15. Additional information on Park Rewards is available online at www.shrp.com, by calling (281) 807-8801, or by visiting the Player's Services Front Desk at Sam Houston Race Park.