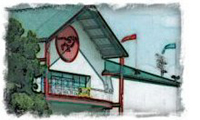 2004/2005 Thoroughbred Stakes Schedule Announced at Sam Houston Race Park
The 2004/2005 Sam Houston Race Park Winter/Spring Thoroughbred meeting will begin on Wednesday, November 17. The 71-day meeting will offer in excess of $110,000 in purses each day and will feature 32 stakes races with more than $1.9 million in purses. The northwest Houston racetrack's eleventh Thoroughbred meeting will conclude on Sunday, April 10, 2005.
Robert L. Bork, president and general manager, is pleased to announce that the Texas Thoroughbred Association and Sam Houston Race Park will continue their long-term association with Texas Champions Day. One of the premier days of racing in the state, Texas Champions Day will be held on Saturday, November 20. This exceptional day in Texas Thoroughbred racing will offer nine stakes races with $650,000 in purses.
In addition to Texas Champions Day, some of the other notable racing events include the $100,000 MAXXAM Gold Cup on January 22, with two additional stakes slated for that evening, the $50,000 Sam Houston Sprint Handicap and the $50,000 Sam Houston Distaff. The richest race of the Thoroughbred meeting, the $200,000 Connally Breeders' Cup Turf, will retain its April date on the calendar and will take place on Saturday, April 9.
"The return of Thoroughbred racing to Sam Houston Race Park caps an exciting year for us," said Sam Houston Race Park president, Robert L. Bork.
"We look forward to hosting the prestigious MBNA Challenge Championships on Saturday, November 6 with the nation's finest American Quarter Horses competing in six stakes races. Two weeks later, we will partner with the Texas Thoroughbred Association to honor Texas-bred Thoroughbreds with yet another exciting renewal of Texas Champions Day. These two events will offer tremendous excitement to our patrons here in Houston as well as our simulcast fans across the country."
The Sam Houston Race Park racing office is currently accepting stall applications and will release the first condition book covering races from November 17 - December 11 in early October.
The 2004 American Quarter Horse meeting will continue through Saturday, November 6, and Thoroughbred training will begin on October 1.
Horsemen who would like a copy of the Winter/Spring Thoroughbred Stakes book may contact the Racing Office at 1-800-807-RACE or visit the Sam Houston Race Park web site at www.shrp.com.
2004/2005 SAM HOUSTON RACE PARK THOROUGHBRED STAKES SCHEDULE
November 2004
| | | | | |
| --- | --- | --- | --- | --- |
| Date | Race | Purse | Conditions | Distance |
| November 20 | Texas Champions Day | | | |
| | Martanza Stakes* | $75,000 | FM3YO&UP | 1 mile |
| | Richard King Handicap* | $50,000 | 3YO&UP | 1 1/8 miles (t) |
| | Star of Texas Stakes* | $100,000 | 3YO&UP | 1 1/16 miles |
| | San Jacinto Stakes* | $50,000 | FM3YO&UP | 1 1/16 miles (t) |
| | Spirit of Texas Stakes* | $50,000 | 3YO&UP | 6 furlongs |
| | Yellow Rose Stakes* | $50,000 | FM3YO&UP | 6 furlongs |
| | Groovy Stakes* | $50,000 | 2YO | 7 furlongs |
| | Bara Lass Stakes | $50,000 | F2YO | 7 furlongs |
| | Sam Houston Texan Juvenile | $150,000 | 2YO | 1 1/16 miles |
| November 27 | Buffalo Bayou Stakes | $40,000 | 3YO&UP | 1 1/16 miles (t) |
December 2004
| | | | | |
| --- | --- | --- | --- | --- |
| Date | Race | Purse | Conditions | Distance |
| December 4 | Katy Stakes | $40,000 | FM3YO&UP | 1 1/16 miles (t) |
| December 11 | Conroe Stakes | $40,000 | 3YO | 6 furlongs |
| December 18 | Cy-Fair Stakes | $40,000 | F3YO | 6 furlongs |
January 2005
| | | | | |
| --- | --- | --- | --- | --- |
| Date | Race | Purse | Conditions | Distance |
| January 8 | San Felipe Stakes | $40,000 | FM4YO&UP | 6 furlongs |
| January 15 | River Oaks Stakes | $40,000 | F3YO | 6 furlongs |
| January 22 | MAXXAM Gold Cup | $100,000 | 4YO&UP | 1 1/8 miles |
| | Sam Houston Sprint Cup | $50,000 | 4YO&UP | 7 furlongs |
| | Sam Houston Distaff Handicap | $50,000 | FM4YO&UP | 1 1/16 miles |
| January 29 | Bucharest Stakes | $40,000 | F3YO | 6 furlongs |
February 2005
| | | | | |
| --- | --- | --- | --- | --- |
| Date | Race | Purse | Conditions | Distance |
| February 5 | Tomball Stakes* | $40,000 | 4YO&UP | 1 1/16 miles (t) |
| February 12 | Jersey Village Stakes* | $40,000 | FM4YO&UP | 1 1/16 miles (t) |
| February 19 | Texas Stallion Stakes* | $125,000 | 3YO | 1 mile |
| | Texas Stallion Stakes* | $125,000 | F3YO | 1 miles |
| February 26 | Willowbrook Stakes | $40,000 | FM4YO&UP | 5 furlongs (t) |
March 2005
| | | | | |
| --- | --- | --- | --- | --- |
| Date | Race | Purse | Conditions | Distance |
| March 5 | Texas Heritage Stakes | $40,000 | 3YO | 1 mile |
| March 12 | Sam Houston Oaks | $40,000 | F3YO | 1 mile |
| March 19 | Spring Stakes* | $40,000 | 4YO&UP | 7 furlongs |
| March 26 | Double Your Flavor Stakes* | $40,000 | FM4YO&UP | 7 furlongs |
April 2005
| | | | | |
| --- | --- | --- | --- | --- |
| Date | Race | Purse | Conditions | Distance |
| April 2 | Fort Bend County Stakes | $40,000 | 3YO | 7 furlongs |
| April 9 | Connally Turf Festival | | | |
| | Connally Breeders' Cup Turf | $200,000 | 3YO&UP | 1 1/8 miles (t) |
| | Sam Houston Turf Sprint Cup | $50,000 | 4YO&UP | 5 furlongs (t) |
| | Jersey Lilly Stakes | $50,000 | FM4YO&UP | 1 1/16 miles (t) |
*Accredited Texas-bred stakes