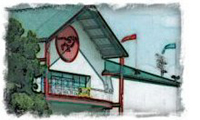 Sam Houston Race Park Quarter Horse Meet Kicks Off March 27th
(Houston, Texas - Thursday, March 19, 2015) - Live American Quarter Horse racing returns to Sam Houston Race Park on Friday, March 27. Known for their explosive starts and powerful finishes, the "world's fastest athletes" will provide plenty of thrills throughout the 24-day racing season.

The racing season will feature 17 stakes races, including five graded stakes. The $100,000 Bank of America Texas Challenge Championship (G2) is set for April 18 with the winner of the 440-yard stakes to represent Texas in the $350,000 Bank of America Challenge Championship (G1) at Lone Star Park this fall. On April 25, Sam Houston Race Park will host the Sam Houston Futurity (G2) and the Sam Houston Derby (G3). The Sam Houston Classic (G2) will be run on May 9 and the John Deere Texas Juvenile Challenge (G3) will close out on the meet on May 16.

Sam Houston Race Park Racing Secretary Fred Hutton is pleased with the stall applications from horsemen and looks forward to the upcoming live racing season.

"The Sam Houston Quarter Horse meet has always been a springboard for exceptional horses," said Hutton. "We look forward to hosting a competitive meet with quality fields."

Hutton notes that a special early post time for Saturday, April 4 will be announced soon to accommodate a full day of trials for the Sam Houston Futurity.
"We have a significant number of two-year-olds eligible for the Sam Houston Futurity and will move our post time accordingly," added Hutton.

Post times are set for Thursday and Friday at 7:00 p.m. and Saturday at 6:00 p.m. Special afternoon matinees are set for Saturday, May 2 (Kentucky Derby); Sunday, May 10 (Mother's Day) and Saturday, May 16 (Preakness), the final day of the meet.

2015 Sam Houston Race Park Quarter Horse Stakes Schedule
| Date | Race | Trial Date |
| --- | --- | --- |
| March 28 | $20,000 Harris County Stakes | |
| April 3 | $20,000 Miss Houston Stakes | |
| April 11 | $15,000-added Sam Houston Maiden Classic | March 27 |
| | $20,000- added Zoetis Texas Distance Challenge | March 28 |
| April 18 | $100,000-added Bank of America Texas Challenge Championship (G2) | March 28 |
| | $20,000-added Colors of Texas Paint Maturity | April 2 |
| | $20,000-added Colors of Texas Paint Futurity | April 2 |
| April 25 | $100,000-added Sam Houston Futurity (G2) | April 4 |
| | $35,000-added Sam Houston Derby (G3) | April 3 |
| | $25,000-added Sam Houston Juvenile | |
| May 2 | $22,000-added Merial Texas Distaff Challenge | April 17 |
| | $15,000 Texas Twister | |
| May 9 | $50,000 Sam Houston Classic (G2) | |
| | $25,000 Governors' Cup Marathon Handicap | |
| May 15 | $18,000-added Bank of America Texas Maiden Challenge | May 2 |
| May 16 | $35,000-added John Deere Texas Juvenile Challenge | April 23 |
| | $35,000-added Adequan Texas Derby Challenge (G3) | April 24 |