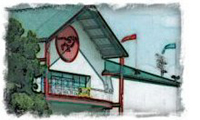 Horsemen's Alert: Special Training Schedule at SHRP March 19 Through 25
(Houston, Texas - March 17, 2011) - Sam Houston Race Park will hold a special training schedule from Saturday, March 19 through Friday, March 25. The training hours will be from 6:00 a.m. until 10:00 a.m., with a break from 8:00-8:30 a.m.
Additionally, after Thursday, March 17, SHRP will discontinue the practice of setting the gate at 250 yards after training hours. To accomodate those that still need this training, the track will begin setting the gate on each Wednesday at 250 yards for the last hour of training.
Note, as well, that there will be a special 2:00 p.m. first post time on Friday, March 25th for the Sam Houston Futurity Trials.