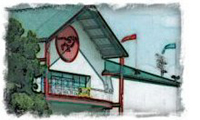 Thoroughbred Meet Closes with Big Increases at Sam Houston Race Park
(Houston, Texas - Wednesday, March 15, 2012) - The 2012 Sam Houston Race Park Thoroughbred meeting concluded on March 12 with a 35% increase in live handle and a 40% spike in daily average attendance. The 31-day racing season began with a bang on Friday, January 20 when a record crowd attended the track's opening night and the positive momentum continued throughout the meet. This was the second year that Sam Houston Race Park held a shortened live racing season. With the modification in format, daily purses exceeded $162,000 and were the highest per day since the track opened in 1994.
Key race dates included Texas Champions Weekend which for the first time ever extended over two dates - January 20 and 21 - with seven stakes for accredited Texas-breds. The Grade 3, $200,000 Connally Turf Cup followed one week later and the 150,000 Maxxam Gold Cup took place on Saturday, March 3. Throughout the meet, a comprehensive wagering menu was offered including rolling Pick 3's with a 12% takeout and $.50 trifecta, superfecta and Pick 3's. A new wager, the Houston-High Five was introduced this meet and its carryover was very popular with race fans. Total handle surpassed the $1 million mark in each of the 31 race dates.
Park management cited two notable additions to the schedule that had a positive impact on attendance and wagering in 2012. Texas Champions Day, with seven stakes for accredited Texas-breds, was revised as Texas Champions Weekend with fillies on Friday night and colt and gelding stakes on Saturday evening. A record opening night crowd of 12,256 welcomed back live racing on Friday, January 20. Sam Houston Race Park hosted the highly entertaining Camel and Ostrich racing for the first time in its history. Despite inclement weather, 12,389 fans were on hand on Saturday, March 10 to take in the wild entertainment and track officials are already making plans for its return in 2013.
"We are very pleased with the positive gains during the 2012 Thoroughbred meet," said Andrea Young, Sam Houston Race Park's President. "Our feedback from both horsemen and fans has been excellent. Many of our promotions had a significant impact on attendance and created a great buzz on Friday and Saturday nights. This was an incredible start to the year."
The field size was also impressive with an average of 8.7 starters versus 8.5 in each race throughout the 2011 racing season.
"We felt that we offered our most competitive racing program ever given our increases in the daily purse structure and our stakes schedule during the 2012 Thoroughbred meet," said Eric Johnston, vice president of racing. "Our horsemen continue to praise Sam Houston Race Park on the quality and safety of both of our track surfaces."
2012 Key Stats
| | | |
| --- | --- | --- |
| | 2012 | 2011 |
| Number of Live Race Days | 31 | 26 |
| Total Live Handle | $3.7mm | $2.7mm |
| Average Daily Live Handle | $120,161 | $105,280 |
| Average Daily Purses | $162,061 | $159,508 |
| Average Field Size | 8.7 | 8.5 |
2012 Thoroughbred Award Recipients

Horse of the Meeting - Coyote Legend
Leading Owner - Steve Asmussen
Leading Trainer - Karl Broberg
Leading Jockey - Glen Murphy

Quarter Horse Meet Begins March 22

Sam Houston Race Park will kick off its 2012 live American Quarter Horse meet on Thursday, March 22. The 27-day racing season will run through Saturday, May 19 with races every Thursday, Friday and Saturday. For the full calendar of Sam Houston Race Park's 2012 live race dates, visit www.shrp.com.