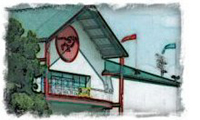 2011 Thoroughbred Meet Sees Solid On-Track Handle Increase at Sam Houston Race Park
(Houston, Texas - March 9, 2011) - The 2011 Sam Houston Race Park Thoroughbred meeting concluded on March 7 with a significant increase in live handle of more than 38 percent. The 26-day racing season began on Friday, January 21 and featured 264 carded races and 15 stakes races with a total of $4,146,200.00 in purse distribution.

Key race dates included Texas Champions Day on January 22 with seven stakes for accredited Texas-breds. The Grade 3, Connally Turf Cup followed one week later and the 150,000 Maxxam Gold Cup took place on Saturday, March 5. Throughout the meet, a comprehensive wagering menu was offered including rolling Pick 3's with a 12 percent takeout and $.50 trifecta, superfecta and Pick 3s. Total handle surpassed the $1 million mark on 25 of 26 race dates.

With the modified meet, Sam Houston Race Park was able to offer daily purses of $160,000, the highest average per day since the track opened in 1994.
"We are thrilled about the recent meet and are grateful to both our horsemen and our fans who responded so well to the new format," said Andrea Young, president and chief operating officer. "By shortening our meet we feel like we have been able to deliver a quality racing program. Our purses are up 58% from our last meet and our race cards attracted top caliber talents such as Breeders' Cup winner, Chamberlain Bridge; Grade 1 champion, Stately Victor and the impressive winner of our Grade 3, Connally Turf Cup, Schramsberg, who was honored as Horse of the Meet."
One year ago, Sam Houston Race Park introduced Monday afternoon racing and noted many positive factors. The decision was made to incorporate Monday racing into the 2011 live meet.
"After our Monday racing experiment in 2010, we knew Mondays had the opportunity to outperform Thursday," added Young. "As one of the only tracks offering live racing on Mondays, we found a nice window for our product. We are pleased with the move and excited to see the boost in handle."
Freezing conditions forced a cancellation of the Friday, February 4 race card, but due to tremendous interest in the racing product throughout the month, Sam Houston Race Park officials were able to announce a 6.5 percent purse increase effective February 25. An additional $1,000 was added to each of the races for the final eight days of the racing season.

The field size was impressive with an average of 8.5 starters versus 8.2 in each race throughout the 2009/2010 racing season.

"Our horsemen seemed pleased with the daily purse structure and stakes money offered for our 2011 Thoroughbred meet," said Eric Johnston, vice president of racing. "The fields for both the Connally Turf Cup and Maxxam Gold Cup were outstanding. It will be our goal to seek Grade 3 status for the 2012 Maxxam Gold Cup. The race continues to attract a top caliber group of older horses with this year's field boasting earnings in excess of $3.5 million."

Sam Houston Race Park will kick off its 2011 live American Quarter Horse meet on Friday, March 11th. The 30-day racing season will run through Sunday, May 15th with races every Friday, Saturday and Sunday.
2010-2011 Meet Comparison
| | | | |
| --- | --- | --- | --- |
| | 2010 | 2011 | Percentage |
| Number of Live Race Days | 26 | 46 | -43.4 |
| Average Live Handle Per Day | $105,280 | $75,970 | +38.6 |
| Average Daily Purses | $160,000 | $101,000 | +58.4 |
| Average Field Size | 8.54 | 8.2 | +4.2 |
2011 Thoroughbred Meet Award Recipients
Horse of the Meeting - Schramsberg
Leading Owner - Tom Durant
Leading Trainer - Karl Broberg
Leading Jockey - Quincy Hamilton and Lindey Wade (tie)