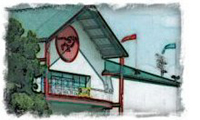 American Quarter Horse Meet Gets Underway on March 11 at Sam Houston Race Park
(Houston, Texas - March 3, 2011) - Live American Quarter Horse racing returns to Sam Houston Race Park on Friday, March 11. This will be the 17th season that "America's Fastest Athletes" dazzle racing fans with their speed and powerful driving finishes. The 30-day meeting will feature racing every Friday, Saturday and Sunday.

Sam Houston Race Park vice-President of Racing Eric Johnston is pleased to welcome back established trainers Judd Kearl, Heath Taylor, John Buchanan, Bobby Touchet, Guy Hopkins, James Gerhards, Jorge Haddad and Toby Keeton. For the first time since Sam Houston opened in 1994, training races will be offered. Trainers can nominate their horses by Monday, March 7 and will have an opportunity to run on Wednesday, March 9, with the first race set for 1:00 p.m.

"Our meet has been moved up as a result of the closure of Manor Downs where Texas Quarter Horses have traditionally run in the spring," said Johnston. "Our horsemen requested training races to give their two-year-olds some valuable experience and we are pleased to offer this opportunity."

Johnston noted that the nominations for the Sam Houston Futurity (G2) have surpassed previous years and that as many as 20 trials could be run on Friday, March 25. A special afternoon post time will be established for this epic day of competition.

Post time for Friday and Saturday is 7:00 p.m.; Sunday racing is set for 5:00 p.m. Three special afternoon post times of 1:00 p.m. will be run on April 24 (Easter Sunday), Saturday, May 7 (Kentucky Derby) and Sunday, May 8 (Mother's Day). A complete list of post times, concerts and special events is available at www.shrp.com.

There are 15 stakes set for the 2011 American Quarter Horse Stakes schedule and Sam Houston Race Park will once again participate in the Bank of America Racing Challenge, the richest and most successful program in American Quarter Horse racing today. Stakes highlights include:

Sat., March 26 - Bank of America Texas Challenge Championship (G2)
Sat., April 2 - Merial Texas Distaff Challenge
Sat., April 9 - Sam Houston Futurity (G2) & Sam Houston Derby (G2)
Sat., April 16 - Red Cell Texas Distance Challenge
Sat., May 7 - Sam Houston Classic (G2)
Sat., May 14 - John Deere Juvenile Challenge (G3) & Adequan Texas Derby Challenge

Sam Houston Race Park has plenty of entertainment and promotional events planned beginning with the popular 4th annual Wiener Dog Races on Saturday, March 12, a Barbeque Event on April 2, the inaugural ESPN "Undie Run" and Crawfish Boil on April 16 and "Dog Day at the Park" slated for April 23. The first Saturday of May will feature live racing coupled with the simulcast of the 137th Kentucky Derby with Mint Juleps and the annual Kentucky Derby Hat Contest. May 8th is Mother's Day where a special brunch will feature $2 Bloody Marys and Mimosas.

Live music returns on Friday nights, beginning Friday, March 25 with the rising stars of Texas music entertaining the crowd in post-race concerts. Sam Houston Race Park was one of the first racetracks in the country to introduce its concert series. Past performers have included Grammy Award winning artists Brad Paisley, Miranda Lambert and Pat Green. For more information on upcoming concerts visit www.shrp.com

The American Quarter Horse meeting begins just four days after the conclusion of the 27-day Sam Houston Race Park Thoroughbred racing season. Andrea Young, president & chief operating officer, sees this as a positive for Sam Houston Race Park.

"We have created tremendous interest in our racing product since the Thoroughbred season began on January 21," said Young. "The Quarter Horse meet will be equally exciting for fans and the spring weather will be ideal for concerts and special events to draw new audiences to Sam Houston Race Park."