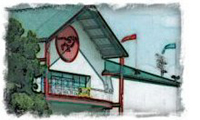 Reminder: Stall Applications for SHRP Quarter Horse Meet Due Thursday, February 10th
(Houston, Texas - February 6, 2011) - Stall applications for the Quarter Horse meet at Sam Houston Race Park are due on Thursday, February 10, 2011. Zero date for foal papers is Monday, March 7, and the first entry day for the Quarter Horse meet is Tuesday, March 8.
Live Quarter Horse racing at SHRP begins on Friday, March 11 at 7:00 p.m. and will continue three days a week through May 15.
The Sam Houston Race Park racing office number is (800) 807-7223 or (281) 807-8780, and the fax number is (281) 807-8701.