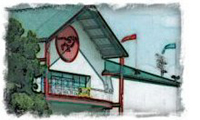 Live Racing Returns to Sam Houston Race Park with Two New Wagers and the Highest Purses in Park History
(Houston, Texas - January 4, 2012) - Sam Houston Race Park will commence its 19th annual live racing season with the opening of its Thoroughbred Meet on Friday, January 20, 2012 with average daily purse amounts in excess of $160,000, the highest in the Park's 18-year history. The Park will be offering two new wagers for the 2012 racing season. The Houston Hi-Five (or known as a Super Hi-Five in the racing world) requires fans to select the first five horses in order of finish. The Houston Hi-Five will be offered twice a race card and will carryover if there are no winning tickets. The Pick Five requires the selection of winners in five consecutive races and will be offered on the last five races of the racing card. Both wagers will be at an industry low 12% takeout along with the popular Pick 3's. Fans will be able to place a minimum bet of $.50 on all Trifecta, Pick Three, Pick Four, Pick Five and Houston Hi- Five wagers during the 2012 live racing meet.
The 2012 Thoroughbred Meet will feature 15 stakes races totaling more than $1.1 million in purses over the course of the 31-day meet. The stakes program will once again be highlighted by the Grade III $200,000 John B. Connally Turf Cup, The Park's signature event, on January 28, 2012.
The 2012 Thoroughbred stakes schedule will begin with an exciting change to Texas Champions Day on opening weekend, and for the first time ever the traditional one day event will be extended over two days starting on Friday, January 20 and continuing on Saturday, January 21. Texas Champions Weekend will feature over $400,000 in total purses beginning Friday, a day highlighted for fillies and mares carrying over to Saturday, a day that will feature open races for Texas-breds. The Texas-themed live racing event will include seven high-dollar stakes races; the $100,000 Star of Texas Stakes for 4-years-old and up, $50,000 Richard King Stakes, $50,000 Spirit of Texas Stakes, $50,000 San Jacinto Stakes for fillies and mares, $50,000 Yellow Rose Stakes, $50,000 Bara Lass Stakes for 3-year-old fillies and the $50,000 Groovy Stakes for 3-year-olds.
In addition to Texas Champions Weekend, the 2012 Thoroughbred Stakes Schedule also includes: January 28: $200,000 John B. Connally Turf Cup, February 4: $50,000 Jersey Lilly Stakes, February 11: $75,000 Champion Energy Services Stakes, February 18: Texas Stallions Day, $100,000 Jim's Orbit Stakes & $100,000 Two Altazano Stakes, February 25: $50,000 Sam Houston Distaff, March 3: $150,000 MAXXAM Gold Cup and March 10: $50,000 Spring Chrysler Jeep Dodge Stakes.
The 2012 American Quarter Horse Meet will begin on Thursday, March 22th and will be highlighted by the Grade II $100,000+ Bank of America Challenge Championships (April 14) and the Grade II $100,000+ Sam Houston Futurity (April 14). New to the Quarter Horse meet this year will be $2 domestic longnecks every Thursday and returning to the Quarter Horse meet will be The Park's Concert Series. The series will begin March 31, running eight consecutive weeks, and will feature a variety of mainstream artists.
The 2012 live racing season will also feature a variety of special events and promotional days including:
50 Cent Beer Fridays featuring 50 Cent Draft Beer and $1.50 Wine Specials every Friday from 6 p.m. to 9 p.m.
Monday Live Racing with ESPN's Fred Faour and A.J. Hoffman featuring FREE Admission. (First post 1:20 p.m.)
Dollar Day at The Park featuring $1 admission, live racing programs, hot dogs, ice cream, soda and draft beer. Free Petting Zoo. (February 4 & March 24)
Wiener Dog Races highlighting the fastest wiener dogs in Houston (February 11)
Ladies Night where ladies get in free and enjoy $2.00 wine specials (February 25)
Camel & Ostrich Races featuring the wildest entertainment of the meet (March 10)
Crawfish Boil featuring great Cajun cooking (April 28)
Kentucky Derby Day highlighting simulcast action direct from Churchill Downs, mint julep specials, hat contest and more! (May 5)
Mother's Day Brunch Special featuring live racing and a $40 premier buffet in the Winner's Circle Restaurant (May 13)
Preakness Stakes highlighting simulcast action direct from Pimlico (May 19)
Post times for live Thoroughbred racing will be Friday (7 p.m.), Saturday (7 p.m.), Sunday (5 p.m.) and Monday (1:20 p.m.). There will be no live racing on Super Bowl Sunday (February 5). Post times for Live American Quarter Horse racing will be every Thursday (7 p.m.), Friday (7 p.m.), and Saturday (7 p.m.). A special 1 p.m. post time is set for Kentucky Derby Day, Mother's Day and the Preakness Stakes. For the full calendar of Sam Houston Race Park's 2012 live race dates, visit www.shrp.com.