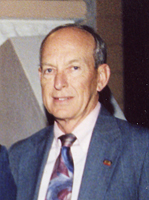 Thursday, November 6, is Bob Pollock Day at Retama Park, Horsemen Invited to Celebration
Retama Park is declaring Thursday, November 6, as "Bob Pollock Day" in honor of his last week of work prior to his retirement. Race number 4 on the evening's card will be the "Bob Pollock Special".
Retama Park cordially extends an invitation is to all patrons and horsemen to join the track in celebrating and honoring its beloved and respected general manager at a gathering in the Showplace Pavilion from 6:00-9:00 p.m. on Thursday, November 6.
For more information or to RSVP please contact Angela Cooper at (210) 651-7137 or Brenda Smith at (210) 651-7143.