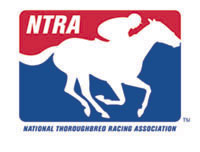 Racing Medication and Testing Consortium Update
The NTRA recently provided the THP with the following Racing Medication and Testing Consortium Update:
The Racing Medication and Testing Consortium has completed its raceday medication policy, which at present includes furosemide and thresholds for non-steroidal anti-inflammatory drugs. The policy will now be presented to regulators for adoption.
Additionally, the Consortium has completed model policies on the use and regulation of anti-ulcer medications and clenbuterol, and on testing, environmental contaminants and prohibited practices. These policies will be forwarded to regulators for review.
Policies on penalties, jurisprudence and non-raceday therapeutic medications are being drafted. Completed sections will be forwarded to the commissions in September. The RMTC has invited commission representatives to a workshop on the policy document, to be held in conjunction with the December Symposium on Racing in Tucson. The Consortium expects to release the policy document publicly in the first quarter of 2004.
In addition, the RMTC reached consensus that one of its top priorities will be to eliminate the use of EPO and to undertake research to develop rules related to this policy.
On September 20-21, the RMTC will review proposals for research grants, with a grant approval meeting scheduled for September 25.
The RMTC was formed in December 2001. The organization is governed by a Board of Directors consisting of representatives from racing industry stakeholder groups, representing tracks, horsemen, veterinarians, breed registries, regulatory organizations and security personnel. Funding for the RMTC has been contributed voluntarily by those organizations represented on the Board.
Member organizations include the American Association of Equine Practitioners, American Quarter Horse Association, American Quarter Horse Racetrack Associations, Breeders' Cup Limited, California Thoroughbred Trainers, Churchill Downs, Del Mar Thoroughbred Club, Harness Tracks of America, Jockeys' Guild, Keeneland, Kentucky Thoroughbred Association, Magna Entertainment Corporation, National Horsemen's Benevolent and Protective Bureau, National Thoroughbred Racing Association, North American Pari-Mutuel Regulators Association, New York Racing Association, Oak Tree Racing Association, Racing Commissioners International, The Jockey Club, Thoroughbred Horsemen's Association, Thoroughbred Owners and Breeders Association, Thoroughbred Owners of California, Thoroughbred Racing Associations, Thoroughbred Racing Protective Bureau, United States Trotting Association and United Thoroughbred Trainers Association.