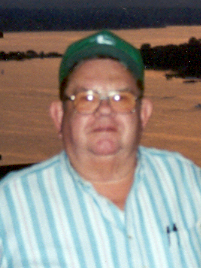 Texas Racing Industry Mourns Norman R. Morrison
Norman R. Morrison, better known around the Texas racetracks as "Norm" (the state steward), succumbed to his courageous battle with cancer on Sunday evening, February 1, 2004. Morrison passed away at the Hendrick Medical Center in Abilene, Texas at the age of 67.
Viewing and visitation services were held on Tuesday, February 3 from 6:00 to 7:00 p.m. at the Morehart Mortuary. Funeral services were held Wednesday, February 4 at 2:30 p.m. at the First Baptist Church of Breckenridge, with Reverends Cecil Harper and Charles West officiating. Burial followed at Macedonia Cemetery under the direction of Morehart Mortuary.
Norman R. Morrison was born on March 25, 1936, in Gorman, Texas to parents Albert Cottrell, Jr. and Bonnie Morrison Cottrell. Morrison married Nelda Caraway on August 19, 1955 at New Hope Baptist Church. They moved to Breckenridge from Ranger in 1960.
Norman was a member of the First Baptist Church, the American Quarter Horse Association, and was a faithful supporter of the Stephens County 4H Program. Norman was also a past member of Stephens Memorial Hospital Board the Stephens County Sheriff's Posse and the Stephens County Riding Club. Additionally, Morrison was a member of Farm Bureau and worked for the Texas Racing Commission (TRC) for the past ten years, where he was highly respected as a State Steward.
The Texas Racing Act requires each pari-mutuel horse race meet to be supervised by a board of three stewards, a team of stewards that supervises live racing conducted at Texas pari-mutuel racetracks. They monitor every live race and determine the official order of finish. The stewards and judges also oversee the activities of all occupational licensees and may discipline the licensees for violations of Commission Rules. The stewards and judges are authorized to suspend licenses for up to one year and assess fines. Although selected and employed by the TRC, the stewards and racing judges are not merely the TRC's agents at the racetrack.
The Texas Racing Act, gives the stewards and racing judges extensive enforcement authority over the licensees working at the racetracks. The stewards and racing judges conduct disciplinary hearings on alleged rule violations, disqualify race animals for interference in races, review and approve occupational license applications, and generally monitor all aspects regarding the conduct of live racing to ensure compliance with the Texas Racing Act and the Commission's rules. As a steward and racing judge, Norm excelled in every sense of the title "Steward."
Norman was always fair and compassionate to all horsemen and women. The Texas racing industry has truly lost a life long devoted racing fan and participant. We will forever remember his laugh, the stories and that wonderful smile, smiling down from the Stewards stand up in the sky. Our thoughts and prayers go out to his family and friends in their time of loss.
Norman was preceded in death by both of his parents and an infant son, Jerry Glenn Morrison.
Norman Morrison is survived and lovingly remembered by his wife, Nelda; one daughter, Glenda and husband, Butch Knight of Breckenridge; and one son, Bob Morrison and wife, Kristi of Graham. Also six grandchildren, Kody Knight and wife, DeAnne of Canyon, Monte Knight of Breckenridge, Colt Morrison of Snyder, Jason Hash and wife, Misty of Breckenridge, Jadie Dryden of Graham and Amber Dryden of San Angelo; one great-grandson, Kyler Norman Knight of Canyon. Also one sister, Marjorie and husband, Joe Power of Comanche; and one brother, Dwain Cottrell and wife, Ruth of Irving.
Memorials may be made to the following:
First Baptist Church Scholarship Fund or Tour Bus Fund, 301 South Rose Avenue, Breckenridge, Texas 76424, Phone: (254) 559-2295
or Memorials may be left at:
Morehart Mortuary, 1101 West Walker Street, Breckenridge, Texas 76424, Phone: (254) 559-5421
Excerpts from: Abilene Reporter-News Online and Morehart Mortuary