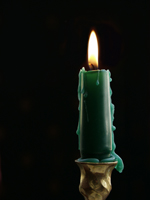 Longtime Texas Horsewoman Frannie Stewart Passes Away, Memorial Service Scheduled for Saturday, September 30
Frannie McGill Stewart of Bandera, Texas passed away on September 20, 2006 after a short illness. She was born on November 18, 1944 in San Antonio, Texas to Esther Draper McGill and Frank McGill, Jr. who both preceded her in death. Frannie and her husband Don, own and operate, the Oak Tree Ranch in Bandera, Texas where she raised her beloved Thoroughbred and Quarter Horses.
Frannie is survived by her husband of 31 years, Don Stewart; her sister, Mary Dru Burns, and brother-in-law, Mac Burns of Alice, Texas; and her sister-in-law, Peggy Walzel (Jerry) of Rio Hondo. She is also survived by her fivechildren, Sharlot Johnston (Dale) of San Antonio, Shelly Woolley (Douglas) of New Braunfels, Scott Stewart (Laurie) of New Braunfels, Shawna Greenway (Matthew) of Richmond, California, and Shay Stewart of Austin. "Gran", as she was known to her ten grandchildren, will be missed by Grayson Stewart, Alex Johnston, Joshua Stewart, Amber Stewart, Austin Johnston, Kourtney Stewart, Stewart Woolley, Sydney Stewart, Madeline Greenway and Quinten Pipes. Frannie is also survived by several nieces and nephews.
Frannie passed through many lives in her short time on earth and will be missed by her many friends all over the country. She was a member of the Texas Quarter Horse Association, a member of the American Quarter Horse Association, and a member and past director of the Texas Thoroughbred Association.
A memorial service will be held in Frannie's honor on Saturday, September 30, 2006 at 2:00 p.m. at Grimes Funeral Chapel at 1204 Mulberry, Bandera, Texas 78003, (830) 796-3922, e-mail: info@grimesfuneralchapels.com.
Donations may be made in her memory to LOPE Texas (www.lopetx.org), the American Cancer Society (www.cancer.org), or your local animal shelter.