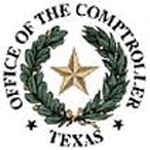 Texas Comptroller's Office Schedules Webinars on the New Ag and Timber Exemption Requirements
(Austin, Texas - December 6, 2011) - Beginning on January 1, 2012, a new law requires that a person must have a state Ag/Timber tax exemption number or pay the sales tax on purchases of certain types of items used in the production of agriculture and timber products.
To assist producers and retailers, the Comptroller's office is offering webinars that will provide an overview of the new Ag and Timber Exemption registration requirements. The webinars are free but participants must register in advance. Each session is limited to 1,000 participants.
Dates:
.