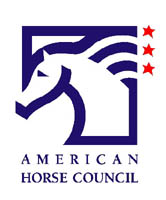 American Horse Council Action Alert: Take Action to Support H-2B Program Now
(Washington, DC- Wednesday, September 14, 2016) - Congress is currently drafting a short-term spending bill, or continuing resolution (CR), to keep the government funded for the next couple of months. It is very important to the horse industry that this CR retains the H-2B returning worker exemption from last year.
The H-2B program is used by members of the horse industry, principally horse trainers and owners who cannot find American workers to fill semi-skilled jobs as grooms, exercise riders, and stable attendants at racetracks, horse shows, fairs and in similar non-agricultural activities.
Last year, in order to ensure the horse industry and other seasonal small businesses continued to have access to needed H-2B workers, Congress reinstated the H-2B returning worker exemption that was in place from 2005 through 2007. This provision of law exempted from the 66,000 cap on H-2B visas, workers who had complied with past visa requirements and worked in the program during one of the preceding three years.
If you, your business or members of your organization rely on H-2B workers, please contact your Senator and Representative and let them know that it is vital that CR extend the existing H-2B returning worker exemption.
Call your Senators and Representative today. If you do not know their direct numbers, you can reach them through the Capitol Switchboard at (202) 225-3121. Once connected to the office, ask to speak to the person who handles H-2B issues and tell him or her how important the H-2B program is to you. Ask them to work with their party leadership to extend the H-2B returning worker exemption in the continuing resolution that is being drafted.
Tell them horse farms, trainers, horseshows, and others in the horse industry are often unable able to find Americans who are willing and able to take jobs as grooms, and stable attendants.
And despite substantial efforts to recruit American workers the industry has been forced to rely on foreign workers and the H-2B temporary worker program to meet their labor needs.