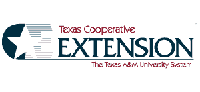 Texas Ag Commissioner Endorses Texas A&M Equine Business Center
Texas Department of Agriculture Commissioner Susan Combs has offered a ringing endorsement of the proposed Center for Equine Business Studies at Texas A&M University.

In a recent letter to College of Agriculture and Life Sciences Vice Chancellor Elsa Murano, PhD, Combs noted that she has been a strong proponent of the Texas horse industry, which has the highest population of horses in the United States, and recognizes its economic impact to the state. Even more importantly, she said the Texas horse market would serve as excellent proving ground for the Center.

"Texas would serve as a superb example to the nation in demonstrating the value of learning more about the horse livestock and related industries," Combs said. "Most importantly, our horse owners would be better served by a more knowledgeable infrastructure of associations, businesses and governments, who would use the information produced by the Center to become more effective decision makers."

Already endorsed by the American Quarter Horse Association, American Association of Equine Practitioners, Equibrand Corporation, Wrangler, the American Paint Horse Association and many others, the Center is slated to be operational in 2007 and will include an internationally recognized staff of agricultural economists who are concerned with improving the economic rationality of decisions made within the many sectors of the nationwide horse industry.

"Receiving this endorsement from Commissioner Combs is testimony to what this Center could do for states across the country who wish to expand and capitalize on the value of the horse and its related industries within their states." said CEBS Executive Director Ernie Davis. "Furthermore, the commissioner very aptly pointed out that a knowledgeable industry will be growing industry that can better serve its customers."

A summit scheduled May 17-18 in Fort Worth addressing the needs of the equine industry will play a key role in the planning of the Center.

The summit will be held at the international headquarters of the American Paint Horse Association. A reception is scheduled at 7 p.m. May 17, followed by a full session with lunch May 18 from 8 a.m. to 3 p.m.

Hotel reservations may be made at the Hilton Garden Inn by calling 817-222-0222 and requesting the Center rate of $109. Reservations must be made by May 7 to receive that rate.

To receive an information packet about the Center and membership, contact Dr. Davis at eed@tamu.edu, by calling 979-845-1705 or at 2124 TAMU, College Station, TX 77843-2124.